International Film Festival Rotterdam
International Film Festival Rotterdam
654 Views
January 27, 2016 - February 7, 2016
The International Film Festival Rotterdam defines it unique character by focusing on new, innovative, independent films and film makers. The festival is a mixture of cinema, film-related visual art exhibitions and live performances.
Cinema and Awards
Hundreds of film makers and other artists present their work to a large audience in Rotterdam every year. Twelve days in a row, twenty-four screening venues are fully programmed. The festival attracts many interested visitors, plus up to 3000 press and film industry representatives.
The highlight of the International Film Festival are the VPRO Tiger Awards. Not the established film makers, but new talent receive awards for their promising work. The awards are an important encouragement for young directors.
Film Makers of the Future
The International Film Festival Rotterdam offers you a great opportunity to enjoy the work of talented film makers of the future. The real film lovers can even mingle and chat with the representatives of the film industry.

What's nearby
Show on map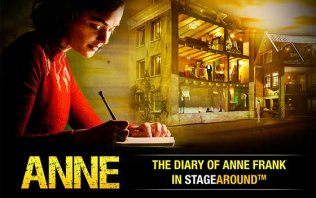 See ANNE in Theater Amsterdam! A unique play, translated into 8 languages, about the life of Anne Frank.
Read More
Our recommendations for more Holland information
Winter in Holland is magical and we like to make things extra warm and cosy during the dark days of the year. Therefore we selected the best best tips for you; from New Year's Eve in Amsterdam, the best ice-skating rinks, christmas shopping and many more.

Read More

Undoubtedly one of the jewels of Europe, and not just because of the stunning 17th century canals. Go find out for yourself!

Read More

Hotels in special locations, luxurious or low-budget. Book your hotel room at attractive rates here.


Read More

Holland is the ultimate destination for cycling thanks to its flat landscape, mild climate, short distances and wonderful infrastructure.

Read More