In the seventeenth century, Leiden was one of the most important and wealthy cities in the Netherlands. It was home to many old masters, including Rembrandt. As you walk through Leiden you can still feel the historic atmosphere. Leiden is a picturesque university town with many canals, almshouses and museums. The city center boasts cafes and restaurants.
Leiden Highlights
First of all, Leiden is a great place to walk around. The local tourist information office (VVV) can recommend you several great walking tours. Secondly, Leiden is home to the Hortus Botanicus,an impressive university garden with many plant species from all over the world. Thirdly, there are several museums with great collections about art (Lakenhal), history (National Museum of Antiquities), nature (Naturalis), science (Boerhaave Museum) and the human body (Corpus).
The Festival of Leiden
Once a year, on October 2 and 3, the city transforms into one great festival area when Leiden celebrates 'Leidens Ontzet' (the Relief of Leiden). The fair, parade, fireworks, musical performances and many parties attract hundreds of thousands of people every year.
Our recommendations for more Holland information
Vibrant festivals, royal art, canal tours and picnics: enjoy the summer in Holland!

Read More

Undoubtedly one of the jewels of Europe, and not just because of the stunning 17th century canals. Go find out for yourself!

Read More

Hotels in special locations, luxurious or low-budget. Book your hotel room at attractive rates here.


Read More

Holland is the ultimate destination for cycling thanks to its flat landscape, mild climate, short distances and wonderful infrastructure.

Read More
What's nearby
Show on map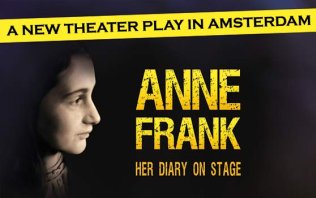 See ANNE in Theater Amsterdam! A unique play, translated into 8 languages, about the life of Anne Frank.
Read More