Marjolein Denekamp
131 Views
| | |
| --- | --- |
| Name: | Marjolein Denekamp |
| City: | Breda |
| My tips:: | DIT Eatery in Den Bosch and Beluga Loves You in Maastricht |
'I love discovering new coffeehouses, wine bars and restaurants'
Burgundian Brabant
I grew up in Brabant, in the southern part of Holland, where people really love their food. In this part of Holland, 'Burgundian' means enjoying life and food so the culinary art is truly considered an art here. So whether travelling through Holland or abroad, I am always on the lookout for great coffeehouses, wine bars and restaurants. What I like best is starting my day in an unknown city at a local coffeehouse and concluding it with a culinary night!
Cities: Breda and Den Bosch
My favourite cities in Brabant are Breda and Den Bosch. In Breda you'll find wonderful terraces where you can enjoy a glass of good wine. Don't forget to visit the Grote Kerk or Grand Church. From Breda, you can travel to Den Bosch in about half an hour (it's about 1 hour from Amsterdam), where you will find my top favourite restaurant: the DIT Eatery. The interior is fun and quirky and so is the menu.
My tips
Maastricht, Limburg's capital, is a paradise for lovers of good food. Have a fantastic culinary night at Michelin-starred restaurant Beluga Loves You. Another pearl in Michelin's treasure chest is restaurant Neercanne, which you will find in a breath-taking location that is certain to make for a wonderful evening!
Marjolein, our digital marketing content manager, has a mission to serve potential holiday makers in Holland, primarily with great culinary tips.
Our recommendations for more Holland information
Vibrant festivals, royal art, canal tours and picnics: enjoy the summer in Holland!

Read More

Undoubtedly one of the jewels of Europe, and not just because of the stunning 17th century canals. Go find out for yourself!

Read More

Hotels in special locations, luxurious or low-budget. Book your hotel room at attractive rates here.


Read More

Holland is the ultimate destination for cycling thanks to its flat landscape, mild climate, short distances and wonderful infrastructure.

Read More
What's nearby
Show on map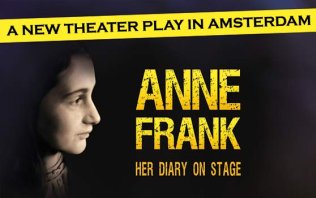 See ANNE in Theater Amsterdam! A unique play, translated into 8 languages, about the life of Anne Frank.
Read More