Museums to see the Dutch Masters
Museums to see the Dutch Masters
676 Views
The Dutch Masters are painters from the years between about 1605 and 1680: the Dutch Golden Age. The names that are always recognized include Rembrandt and Vermeer. Jan Steen and Rachel Ruysch shouldn't be forgotten either, nor many of the other great painters that made this era so important to Dutch art history. The movement was important to the history of Holland, because as trade grew and battles were won in the seventeenth century, more and more people were able to afford to keep art in their homes. The demand grew, and a tradition of artistic admiration also grew up.  The subjects of the paintings also changed to the people in a new united country, rather than religious portrayals.
Where can you find museums with Dutch Masters?
You can see the works of the old masters throughout Holland. Amsterdam of course has a great number of museums that house paintings of this period, including the Amsterdam Museum and the Rijksmuseum. Also in Amsterdam is the Netherlands branch of the Hermitage Museum and the Rembrandt House museum. In Delft you will find the Vermeer Centre, and in the Hague is the Mauritshuis, which also houses a large collection of Golden Age paintings.
Get the most from historic Holland
Get the most out of your trip to historic Holland by signing up for a package tour: some of these will take you to the great museums by rail. Buy train tickets at any station from Dutch Railways (NS), where travel is fast, direct, and easy. Most of the larger cities have museums with old masters' paintings collected within them. Holland is extremely friendly to travelers, and public transportation abounds. The ride from Amsterdam to the Hague is about 50 minutes, and from the Hague to Rotterdam is only 25, with Delft precisely in the middle. In Holland, one can go from city-to-city (museum-to-museum) in a single day. Cycling is a great way to see the city personally and is a classically Dutch way to get around.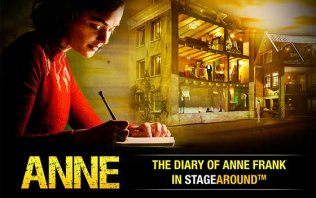 See ANNE in Theater Amsterdam! A unique play, translated into 8 languages, about the life of Anne Frank.
Read More
Our recommendations for more Holland information
Winter in Holland is magical and we like to make things extra warm and cosy during the dark days of the year. Therefore we selected the best best tips for you; from New Year's Eve in Amsterdam, the best ice-skating rinks, christmas shopping and many more.

Read More

Undoubtedly one of the jewels of Europe, and not just because of the stunning 17th century canals. Go find out for yourself!

Read More

Hotels in special locations, luxurious or low-budget. Book your hotel room at attractive rates here.


Read More

Holland is the ultimate destination for cycling thanks to its flat landscape, mild climate, short distances and wonderful infrastructure.

Read More