Shops
Most shops are opened every day from around 9 a.m. until 5.30 p.m. On Monday mornings, shops often don't open until around noon. Most towns and cities have a shopping night when shops are opened until 9 p.m. This is usually on a Thursday.
Every Dutch city has its own rules for shopping on Sundays. Dates are available at the local tourist information (VVV). In most big cities, supermarkets are open every day until 10 p.m., except on Sunday's when they close around 5.30 p.m. In other parts of the country, supermarkets are usually opened until 8 p.m. on weekdays and Saturdays, with varying opening times on Sundays.
Banks & Post Offices
Most banks and post offices are open from Monday to Friday between 9 a.m. and 5 p.m. Only major banks and post offices are open on Saturday. GWK Travelex is open every day of the week. Most GWK Travelex offices are located nearby train and bus stations.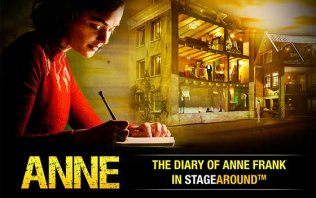 See ANNE in Theater Amsterdam! A unique play, translated into 8 languages, about the life of Anne Frank.
Read More
Our recommendations for more Holland information
Winter in Holland is magical and we like to make things extra warm and cosy during the dark days of the year. Therefore we selected the best best tips for you; from New Year's Eve in Amsterdam, the best ice-skating rinks, christmas shopping and many more.

Read More

Undoubtedly one of the jewels of Europe, and not just because of the stunning 17th century canals. Go find out for yourself!

Read More

Hotels in special locations, luxurious or low-budget. Book your hotel room at attractive rates here.


Read More

Holland is the ultimate destination for cycling thanks to its flat landscape, mild climate, short distances and wonderful infrastructure.

Read More