Princessehof Ceramics Museum
Princessehof Ceramics Museum
247 Views
The Keramiekmuseum Princessehof (Princessehof Ceramics Museum) welcomes you to the world of ceramics. Their exhibitions present historical and contemporary ceramics in all shapes and sizes with or without decorations and glaze. The collection gives you an impression of different cultures and times. 
Collection of Princessehof
The collection of Princessehof Ceramics Museum can be divided into seven sections: Asia, Europe, Art Nouveau, Frisian Pottery, Modern, Contemporary and Tiles. It shows everything from Chinese porcelain to the works of Royal Tichelaar Makkum. There's also a library that focuses on both the technical aspects and the social and cultural context of ceramics. 
Ceramics in Leeuwarden
The museum is located in a former 18th century palace in the historical center of Leeuwarden. If you wish, you can get a tour at the Princessehof Ceramics Museum or participate in one of the many workshops. There's also a great gift shop.
What's nearby
Show on map
Address:
Grote Kerkstraat 11
8911DZ Leeuwarden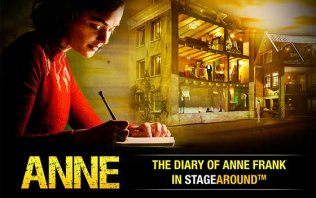 See ANNE in Theater Amsterdam! A unique play, translated into 8 languages, about the life of Anne Frank.
Read More
More in this city
The Frisian Nature Museum will put you to work - by the end of the day, you will know everything about the nature in the province of Friesland.

Read More

Leeuwarden boasts over 600 monuments.

Read More
Our recommendations for more Holland information
Winter in Holland is magical and we like to make things extra warm and cosy during the dark days of the year. Therefore we selected the best best tips for you; from New Year's Eve in Amsterdam, the best ice-skating rinks, christmas shopping and many more.

Read More

Undoubtedly one of the jewels of Europe, and not just because of the stunning 17th century canals. Go find out for yourself!

Read More

Hotels in special locations, luxurious or low-budget. Book your hotel room at attractive rates here.


Read More

Holland is the ultimate destination for cycling thanks to its flat landscape, mild climate, short distances and wonderful infrastructure.

Read More