Renting boats in Holland can be a wonderful way to explore the cities and countryside more fully. Because most of the Netherlands is below sea level, canals, rivers, and transportation methods that utilize them have been popular throughout history. For example, boats in Amsterdam can serve as taxis, restaurants, and even houses. Renting a canal boat complete with a captain is a suggested alternative to the train for seeing this country up-close.
You are the captain
In every city that has canals it is possible to rent a motor or rowing boat and take yourself on a canal tour. Or, in some areas, you can rent a paddle boat for the same purpose. Charter tours will take you on short jaunts around the city canal system, or you can rent a private cruise, sometimes including a romantic dinner. To find the best boat rentals in any city, contact the local tourist information office: they will have the precise recommendations to fit your needs and your budget.
Bow and stern
If you are visiting Holland, renting a boat can be one of the best ways to get closer to the people and the culture. The canals in many ways serve as Holland's highway system. The fact that some of the rental packages come with their own captain (and sometimes cook) means that you can be adventurous without necessarily knowing the difference between the bow and the stern. Seeing and understanding the city from a boat grants you a whole new perspective, and gives you a rarified view of Holland.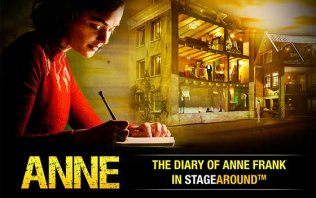 See ANNE in Theater Amsterdam! A unique play, translated into 8 languages, about the life of Anne Frank.
Read More
Our recommendations for more Holland information
Winter in Holland is magical and we like to make things extra warm and cosy during the dark days of the year. Therefore we selected the best best tips for you; from New Year's Eve in Amsterdam, the best ice-skating rinks, christmas shopping and many more.

Read More

Undoubtedly one of the jewels of Europe, and not just because of the stunning 17th century canals. Go find out for yourself!

Read More

Hotels in special locations, luxurious or low-budget. Book your hotel room at attractive rates here.


Read More

Holland is the ultimate destination for cycling thanks to its flat landscape, mild climate, short distances and wonderful infrastructure.

Read More