| | |
| --- | --- |
| Name: | Sander Hey |
| City: | Amsterdam |
| My tip: | Proeflokaal Wynand Fockink |
'The art of travel is feeling at home everywhere you go'
Travelling with tips from locals
Travel is one of my favourite activities, and city trips in particular. Like everyone I have my favourite cities: Paris, Bangkok, as well as Amsterdam. I know them fairly well now and it's only now that I realise how much time it took me to get to know these cities. I spent hours, days trawling through them to discover the great neighbourhoods, hotels, restaurants and cafés. Often I only found them with tips from the locals.
This is why I like writing for holland.com – it allows visitors to Holland to find the right information and get to the best places quickly. I would like to offer a few tips for hidden cafés in Amsterdam that you won't easily find as a tourist, but which are definitely worth a visit.
My tip:
Proeflokaal Wynand Fockink. Try the old Amsterdam liqueurs in a 400 year old distillery. It is in a well hidden spot near Dam square. Other great sports are In 't Aepjen on the Zeedijk or The Tara on the Nes.
Give Sander some input and he turns it into a great article. About cities, beaches, museums or events – you name it.

Our recommendations for more Holland information
Vibrant festivals, royal art, canal tours and picnics: enjoy the summer in Holland!

Read More

Undoubtedly one of the jewels of Europe, and not just because of the stunning 17th century canals. Go find out for yourself!

Read More

Hotels in special locations, luxurious or low-budget. Book your hotel room at attractive rates here.


Read More

Holland is the ultimate destination for cycling thanks to its flat landscape, mild climate, short distances and wonderful infrastructure.

Read More
What's nearby
Show on map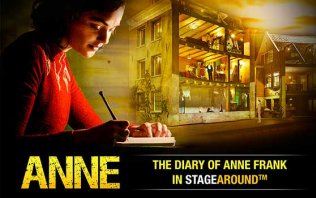 See ANNE in Theater Amsterdam! A unique play, translated into 8 languages, about the life of Anne Frank.
Read More