Scheveningen is without a doubt the most popular seaside resort in the Netherlands. The beach is ideal for sunbathers and water sports fans. Apart from the beach, Scheveningen offers many forms of entertainment, such as a cinema, theater, casino, museums, a bowling alley, shopping promenade, surf schools, sports events and numerous restaurants, beach pavilions, beachclubs and beachparties.
Scheveningen Highlights

Whether it's sunny or not, these are some Scheveningen's highlights  that are always worth your while to visit. The Pier of Scheveningen has a viewing point from whuich you can look out over the sea, the beach, the boulevard and the magnificent Kurhaus. Discover the marine world at SEA LIFE Scheveningen. In case you're looking for a cultural experience, one of the most amazing sculpture gardens in the world, Sculptures by the Sea, is situated in the dunes. Last but definitely not least, Scheveningen has great waves and is the surf city of Holland.

Good Times in Scheveningen

Scheveningen is more than just long, sandy beaches. It is a place where sunbathers, water sport fanatics, nature lovers and people who want to party or relax come together. If you want to do something fun, the possibilities in Scheveningen are endless.
Find out more about The Hague or the attractions of The Hague.
What's nearby
Show on map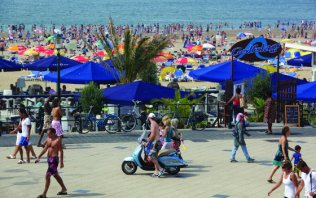 Scheveningen is the most popular seaside resort in Holland, located next to The Hague.
Read More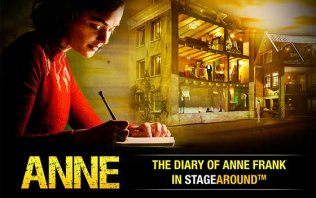 See ANNE in Theater Amsterdam! A unique play, translated into 8 languages, about the life of Anne Frank.
Read More
Our recommendations for more Holland information
Winter in Holland is magical and we like to make things extra warm and cosy during the dark days of the year. Therefore we selected the best best tips for you; from New Year's Eve in Amsterdam, the best ice-skating rinks, christmas shopping and many more.

Read More

Undoubtedly one of the jewels of Europe, and not just because of the stunning 17th century canals. Go find out for yourself!

Read More

Hotels in special locations, luxurious or low-budget. Book your hotel room at attractive rates here.


Read More

Holland is the ultimate destination for cycling thanks to its flat landscape, mild climate, short distances and wonderful infrastructure.

Read More