Shipyard De Delft
946 Views
At one of the docks of Rotterdam, a special project is taking place. Warship 'De Delft', that sank to the bottom of the North Sea in the eighteenth century, is being reconstructed. It's the largest reconstruction of a wooden warship in Europe. Take a tour and discover more about the history and the reconstruction of the ship, and its importance for future generations.
Reconstructing a Warship
You can visit the shipyard and see how dozens of volunteers and students are working on the reconstruction of De Delft six days a week. It will take quite some time before the 63 meters long warship is back to its former glory, but the ship is already an amazing sight. Besides the warship, you can also visit an exhibition and a film presentation.
Day at Delfshaven
Combine your visit to De Delft with the eponymous restaurant, which overlooks the busy river Meuse. The historic area 'Delfshaven', where the ship is located, is a nice place to walk around. The warship enables you to relive old times and is of great importance for future generations.
Find out more about attractions in Rotterdam or Rotterdam!

What's nearby
Show on map
Address:
Schiehaven 15
3024EC Rotterdam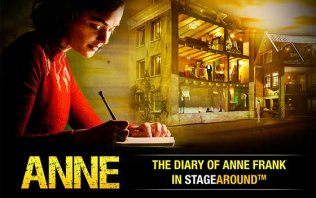 See ANNE in Theater Amsterdam! A unique play, translated into 8 languages, about the life of Anne Frank.
Read More
Our recommendations for more Holland information
Winter in Holland is magical and we like to make things extra warm and cosy during the dark days of the year. Therefore we selected the best best tips for you; from New Year's Eve in Amsterdam, the best ice-skating rinks, christmas shopping and many more.

Read More

Undoubtedly one of the jewels of Europe, and not just because of the stunning 17th century canals. Go find out for yourself!

Read More

Hotels in special locations, luxurious or low-budget. Book your hotel room at attractive rates here.


Read More

Holland is the ultimate destination for cycling thanks to its flat landscape, mild climate, short distances and wonderful infrastructure.

Read More