Sint-Servaasbrug
1225 Views
The Sint-Servaasbrug (St. Servatius Bridge) is a beautiful 13th century stone bridge and one of the most characteristic structures in Maastricht. Anyone walking a straight line from the train station into Maastricht will cross this centuries-old bridge over the Meuse. If you go to Paris, you pose in front of the Eiffel Tower, and if you go to Maastricht, you just have to have your picture taken in front of the Sint-Servaasbrug.
The bridge of Maastricht
The Romans built a bridge to connect the two banks of the Meuse River, and when this bridge collapsed in 1275, it was rebuilt using stone arches. The bridge did not go by the name Sint-Servaasbrug until 1930. Prior to that time, there were no other bridges over the Meuse, so it was simply known as "the bridge".
The oldest bridge in Holland
Take the time to take a picture on the Sint-Servaasbrug. If the weather's nice, it's a great spot to watch the pleasure boats cruise down the Meuse. Although it cannot be determined with any certainty, the residents of Maastricht are convinced that the Sint-Servaasbrug is the oldest bridge in Holland.
What's nearby
Show on map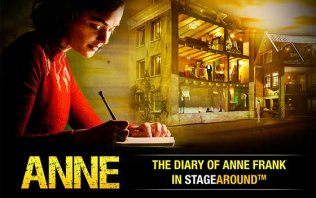 See ANNE in Theater Amsterdam! A unique play, translated into 8 languages, about the life of Anne Frank.
Read More
More in this city
Explore the exuberant city of Maastricht with its many fantastic restaurants.

Read More

It is possible to visit a market every day of the week in Maastricht, where you can browse the seemingly endless wares on display.

Read More

Discover the best shopping centres and department stores in Maastricht.

Read More

Travel to the top of the Cauberg, where Thermae 2000 arises like a pale oasis.

Read More

The best Dutch wines are produced in the vineyards around Maastricht.

Read More

Enjoy the Limburg landscape and various cultural attractions to the fullest during a cruise down the Meuse.

Read More

Art tells the story of Maastricht at the Spaans Gouvernement building on the Vrijthof.

Read More

Maastricht is best discovered by foot. Enjoy these great walking tours when you visit Maastricht.

Read More

Maastricht's golf course of choice is Golfbaan Het Rijk van Margraten. Tee off in the hills of Limburg, surrounded by farmland, forests and vineyards.

Read More

Markets in Maastricht are held almost every day, with vendors selling local specialties and more.

Read More

Shopping with a Parisian atmosphere.

Read More

Like no other city, Maastricht knows how to charm you and treat you to the good things in life.

Read More

Enjoy the most prominent square of Maastricht.

Read More

The small municipality Valkenburg is a tourist attraction on its own.

Read More

This former principality is characterised by its white houses.

Read More

Learn more about architecture in the European region around Maastricht.

Read More

Discover a labyrinth with over 20,000 tunnels.

Read More

The most prominent fortification of Maastricht.

Read More

Take a tour through the underground network of Maastricht.

Read More

Modern and medieval art in Maastricht.

Read More

The basilica in Maastricht that has attracted pilgrims and religious tourists for centuries.

Read More

Light a candle in the Roman catholic basilica.

Read More
Our recommendations for more Holland information
Winter in Holland is magical and we like to make things extra warm and cosy during the dark days of the year. Therefore we selected the best best tips for you; from New Year's Eve in Amsterdam, the best ice-skating rinks, christmas shopping and many more.

Read More

Undoubtedly one of the jewels of Europe, and not just because of the stunning 17th century canals. Go find out for yourself!

Read More

Hotels in special locations, luxurious or low-budget. Book your hotel room at attractive rates here.


Read More

Holland is the ultimate destination for cycling thanks to its flat landscape, mild climate, short distances and wonderful infrastructure.

Read More