The New Church of Delft
883 Views
On Delft's Market Square, opposite city hall lies the 'Nieuwe Kerk' (New Church). The New Church of Delft has a permanent exhibition that explains the rich history of Delft and its relation with to Royal House. At good weather. you can climb the tower and enjoy the views of the historical city center, and The Hague and Rotterdam in the distance.

The House of Orange

William of Orange lived in Delft from where he fought against the Spanish occupier. When he was murdered at 'Prinsenhof' in 1584, he was buried in the New Church. From that moment on, the New Church was the last resting place for members of the Royal House.

Visit the New Church

Your stay in Delft isn't complete without a visit to the New Church. The decorations, royal tributes, exhibition and amazing views from the tower make this church one of the most impressive ones in Holland. Your ticket to the New Church also gives access to the Old Church.
What's nearby
Show on map
Address:
Markt 80
2611GW Delft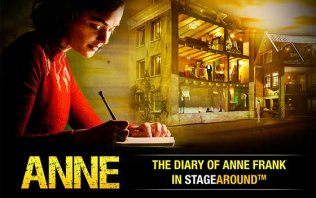 See ANNE in Theater Amsterdam! A unique play, translated into 8 languages, about the life of Anne Frank.
Read More
More in this city
Delft City Hall is one of the city's landmarks.

Read More

Explore Delft and its surroundings with this bicycle itinerary across Delftse Hout.

Read More

Delft is the City of Orange in Holland. The relationship between Delft and the Royal Family goes back centuries.

Read More

Experience a day in Delft with an itinerary that includes all the highlights and a wealth of tips.

Read More

Discover the best restaurants, lunchrooms and culinary delights in Delft.

Read More

With 7000 plants, the Botanical Garden of Delft University of Technology is the greenest place in Delft.

Read More

Delft is a city full of surprises. Discover the best-kept secrets of the city here.

Read More

Delft University of Technology campus boasts several remarkable architectural works.

Read More

Pubs, open-air terraces, clubs and a great deal of students: nightlife in Delft has lots to offer.

Read More

Delft University of Technology allows children to play with science at Science Centre Delft.

Read More

The most attractive streets, the best shops, all of it in a pedestrian district.

Read More

Find some souvenirs and buy the best food at the lovely markets in Delft.

Read More

The canals of Delft served as defense and lifelines throughout the city.

Read More

Read all about the origins of Delft Blue, and where to go in Delft to see this famous earthenware.

Read More

For centuries, the exclusive, hand-painted Delft earthenware has been made in this unusual factory.

Read More

Visit the only Delft earthenware factory remaining from the 17th century in Delft.


Read More

Living quarters of William of Orange.

Read More

An eye-catcher in the historical heart of Delft.

Read More
Our recommendations for more Holland information
Winter in Holland is magical and we like to make things extra warm and cosy during the dark days of the year. Therefore we selected the best best tips for you; from New Year's Eve in Amsterdam, the best ice-skating rinks, christmas shopping and many more.

Read More

Undoubtedly one of the jewels of Europe, and not just because of the stunning 17th century canals. Go find out for yourself!

Read More

Hotels in special locations, luxurious or low-budget. Book your hotel room at attractive rates here.


Read More

Holland is the ultimate destination for cycling thanks to its flat landscape, mild climate, short distances and wonderful infrastructure.

Read More