The Weerribben-Wieden
476 Views
The areas De Wieden and De Weerribben together constitute the National Park Weeribben-Wieden. Before De Weerribben and De Wieden received the status of nature reserve, the area was an important source of peat. The long strips of land where the peat was harvested are called "petgaten", and these provide a good base for a rich variety of plants and animals. Swamp areas like the National Park Weerribben-Wieden are rare in Europe.
Taking a silent boat into nature
The best way to explore National Park Weerribben-Wieden is from the water. In Giethoorn, "the Venice of the north", and other places in the Weerribben-Wieden, you can hire silent electric boats, rowboats or canoes. Experience a peaceful trip through the ditches, canals, "petgaten" and lakes of this extensive area.
In the waters of the Weerribben-Wieden, there are fish such as eels, pike-perch and roach. Many species of water birds and insects live on and around the water. If you look carefully and have a little luck, you may see an otter among the many shore and water plants.
Reed Country
When the peat began to run out, the locals switched to reed cultivation. The quality of the Overijssel reed was so good that it became internationally renowned. After construction of the Noordoostpolder, the area became drier and the reed crop less profitable. Today, the reeds are very important for many birds, mammals and reptiles.
For more information about the National Park Weerribben-Wieden, and the various activities and routes, it is best to consult the visitor centers in Ossenzijl or St. Jansklooster.

Our recommendations for more Holland information
Vibrant festivals, royal art, canal tours and picnics: enjoy the summer in Holland!

Read More

Undoubtedly one of the jewels of Europe, and not just because of the stunning 17th century canals. Go find out for yourself!

Read More

Hotels in special locations, luxurious or low-budget. Book your hotel room at attractive rates here.


Read More

Holland is the ultimate destination for cycling thanks to its flat landscape, mild climate, short distances and wonderful infrastructure.

Read More
What's nearby
Show on map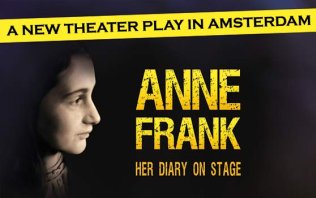 See ANNE in Theater Amsterdam! A unique play, translated into 8 languages, about the life of Anne Frank.
Read More