Types of windmills in Holland
Types of windmills in Holland
5217 Views
Once a country of 10,000 windmills, Holland now has over 1,000 historic vertical mills, more than any other country in the world. Vertical mills come in a variety of shapes, from the post mill, hollow post mill, tower mill, and the smock mill. All of these are really a variation on the post mill, where a post stands vertically and its attached sails can be turned to face the direction of the wind. The other types of vertical windmills expand the center from a simple post to large interior spaces where the miller can live.
Where windmills are found
Of the many windmills in Holland, each type has a specific purpose: pumping water, keeping the polders (lowlands) dry, sawing wood, grinding grain, and many others. Several areas are known for their windmills, and should definitely be a part of any tour of Holland.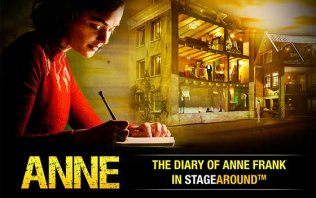 See ANNE in Theater Amsterdam! A unique play, translated into 8 languages, about the life of Anne Frank.
Read More
Our recommendations for more Holland information
Winter in Holland is magical and we like to make things extra warm and cosy during the dark days of the year. Therefore we selected the best best tips for you; from New Year's Eve in Amsterdam, the best ice-skating rinks, christmas shopping and many more.

Read More

Undoubtedly one of the jewels of Europe, and not just because of the stunning 17th century canals. Go find out for yourself!

Read More

Hotels in special locations, luxurious or low-budget. Book your hotel room at attractive rates here.


Read More

Holland is the ultimate destination for cycling thanks to its flat landscape, mild climate, short distances and wonderful infrastructure.

Read More