Waterbus and Aqualiner
1552 Views
Public transportation is the most normal thing in the world for the population of Rotterdam but a real adventure for people from outside the city. The Waterbus and Aqualiner are moored near the Erasmusbrug bridge and sail every day. Their destinations include the beautiful Kinderdijk windmills and Dordrecht, one of Holland's oldest towns.
Bicycle tour
A trip on the Waterbus or Aqualiner is a great way to explore the city of Rotterdam, its port, the neighbouring towns and cities and the Dutch polders. It is easy to spend a relaxed hour on the boat enjoying the views of the passing landscapes.
The Waterbus and Aqualiner can also be your starting point for a beautiful bicycle tour. Enjoy the boat trip first and then take the bicycle for a ride past the highlights of Rotterdam and the port of Rotterdam, or take a tour of the old city centre of Dordrecht, the Kinderdijk windmills and Nature reserve De Biesbosch. You can take your bicycle along on the Waterbus and Aqualiner for free.
Packages
The Waterbus and Aqualiner sail throughout the year. The point of departure is right next to the Erasmusbrug bridge. Don't forget to inquire after the current packages and discount deals. You may get a discount on the Kinderdijk windmills or a water tour of Rotterdam. The Rotterdam bicycle tours are equally inspiring; pick a tour that fits into your schedule.
What's nearby
Show on map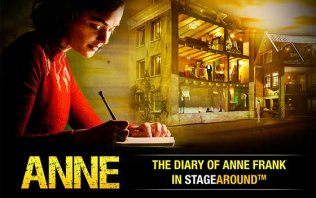 See ANNE in Theater Amsterdam! A unique play, translated into 8 languages, about the life of Anne Frank.
Read More
Our recommendations for more Holland information
Winter in Holland is magical and we like to make things extra warm and cosy during the dark days of the year. Therefore we selected the best best tips for you; from New Year's Eve in Amsterdam, the best ice-skating rinks, christmas shopping and many more.

Read More

Undoubtedly one of the jewels of Europe, and not just because of the stunning 17th century canals. Go find out for yourself!

Read More

Hotels in special locations, luxurious or low-budget. Book your hotel room at attractive rates here.


Read More

Holland is the ultimate destination for cycling thanks to its flat landscape, mild climate, short distances and wonderful infrastructure.

Read More