Where is Holland?
10609 Views
Where is Holland? Holland is located in the Western part of Europe. The border countries surrounding Holland are: Belgium, Germany and the United Kingdom. Holland is also known as the Netherlands. To the north and west  the country borders the North Sea. About 25% of the country is located below sea level. The port of Rotterdam is Europe's largest port. It is the western entrance to Europe. Because of it being the western entrance to Europe Holland is known as a throughput country. The image above shows where Holland is located.
About Holland.com
On Holland.com, the official website of the Netherlands Board of Tourism & Conventions, you will find information on all Dutch architecture, attractions, activities, culture, events and museums. You will also find an overview of the most beautiful cities, regions and provinces. To organize your trip to Holland, we advise you to collect information on hotels, transport and travel information.
If you would like more information about the Netherlands we advise you to read information on our website, subscribe to our newsletter or join our Facebook page.
Our recommendations for more Holland information
Vibrant festivals, royal art, canal tours and picnics: enjoy the summer in Holland!

Read More

Undoubtedly one of the jewels of Europe, and not just because of the stunning 17th century canals. Go find out for yourself!

Read More

Hotels in special locations, luxurious or low-budget. Book your hotel room at attractive rates here.


Read More

Holland is the ultimate destination for cycling thanks to its flat landscape, mild climate, short distances and wonderful infrastructure.

Read More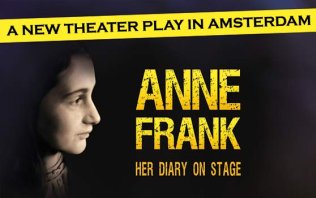 See ANNE in Theater Amsterdam! A unique play, translated into 8 languages, about the life of Anne Frank.
Read More