Saunas are almost as old as the hills. While there are many different types of sauna, the basic principle is generally the same. Hot steam results in perfect relaxation and intense purification of the skin. The cold plunge bath stimulates blood circulation. A sauna visit therefore improves your health and immune system and helps you to achieve a state of utter relaxation.
History
Sauna facilities and wellness centres as they exist in Holland go back a long way. As early as the fourth century BC, the Greeks and Romans had sweat houses in their sports arenas, which athletes and soldiers used to build their resilience. Through the centuries many varieties developed all over the world, from the Finnish sauna to Ayurvedic sweat lodges in India and hammams in Turkey.
Holland, wellness country
In ancient times, bath and sauna houses were places where people came to bathe, relax and meet friends. The social function of these places was important early on. Not much has changed since those days, although the facilities have been modernised and are more luxurious. Holland has countless well-appointed sauna facilities and wellness centres in beautiful locations. So if you are visiting Holland, don't forget to enjoy some relaxing and beautifying moments at one of its wellness centres.
Read more about the new style of wellness.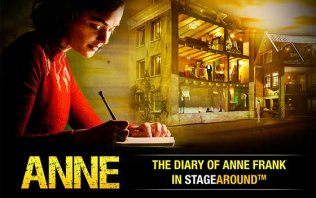 See ANNE in Theater Amsterdam! A unique play, translated into 8 languages, about the life of Anne Frank.
Read More
Our recommendations for more Holland information
Winter in Holland is magical and we like to make things extra warm and cosy during the dark days of the year. Therefore we selected the best best tips for you; from New Year's Eve in Amsterdam, the best ice-skating rinks, christmas shopping and many more.

Read More

Undoubtedly one of the jewels of Europe, and not just because of the stunning 17th century canals. Go find out for yourself!

Read More

Hotels in special locations, luxurious or low-budget. Book your hotel room at attractive rates here.


Read More

Holland is the ultimate destination for cycling thanks to its flat landscape, mild climate, short distances and wonderful infrastructure.

Read More