People from all over the world still think that the Dutch wear clogs or wooden shoes every day. If you're one of those people, we're sorry to disappoint you. Contrary to popular belief, most Dutch people don't wear clogs anymore. The only group of people that still wear them are rural workers.
Dutch Clogs
Clogs keep your feet dry, are very safe and wearing them is even considered to be healthy. The European Union acknowledged this and gave the clog a CE mark. Currently, there are 25 traditional clog makers who like to demonstrate the profession of clog making.
Besides a group of rural workers there's only one other group of people that enjoys buying and wearing clogs; tourists like you. Today most clogs are sold to tourists from all over the world that want to bring home a typically Dutch souvenir.
Souvenir from Holland
You know what to do if you want a picture of someone wearing clogs. You need to travel to the countryside in search for farmers and rural workers. Or buy them yourself at one of the tourist shops and have your picture taken.

Find out more about other Traditional Dutch Icons.
Discover more Dutch icons
Delft Blue is the world-famous earthenware that has been produced in the city of Delft since the 16th century.

Read More

Old Masters changed the art of painting forever with their brush strokes. Dutch painters such as Rembrandt & Vermeer developed a worldwide reputation in the 16th and 17th centuries.

Read More

The biggest ice-skating tour in the world. The first Elfstedentocht took place in 1909 and has been held 15 times in total.

Read More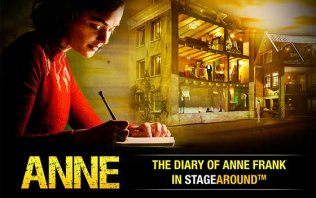 See ANNE in Theater Amsterdam! A unique play, translated into 8 languages, about the life of Anne Frank.
Read More
Our recommendations for more Holland information
Winter in Holland is magical and we like to make things extra warm and cosy during the dark days of the year. Therefore we selected the best best tips for you; from New Year's Eve in Amsterdam, the best ice-skating rinks, christmas shopping and many more.

Read More

Undoubtedly one of the jewels of Europe, and not just because of the stunning 17th century canals. Go find out for yourself!

Read More

Hotels in special locations, luxurious or low-budget. Book your hotel room at attractive rates here.


Read More

Holland is the ultimate destination for cycling thanks to its flat landscape, mild climate, short distances and wonderful infrastructure.

Read More