Discover The Hague
The Hague is one of the most extraordinary cities in Holland. Not just because it is our government city, but also because of its many monuments, historic districts and its location near the beautiful North Sea coastline. The Hague is also known as 'the Royal City by the Sea' and is called 'the residence city'.
More in The Hague
Secrets in The Hague
Events in The Hague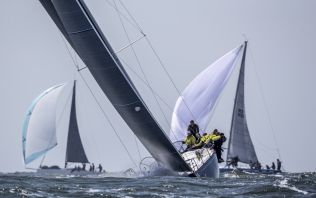 26 May - 4 Jun
The Hague
The annual Sailing Festival of The Hague where sailors and non-sailors come for boats, races and amusement.
Read more
Watch this video: Get a first glimpse of The Hague
We recommend:
Admire the works of the most important Dutch and Flemish masters in The Hague.

Read more
Buy discount tickets
Pre-order your tickets for The Hague museums & attractions in our ticket shop and save instant money on combination deals!

View the offer

Receive free entrance and discounts to a wide range of museums, attractions, restaurants and shops in the Netherlands.

Read more
The Hague details
The Plein and Grote Markt squares abound with great restaurants, eateries, coffee houses and night clubs and are lively and welcoming places every day of the week. The Hague's shopping is as varied as the city itself. It also has a lot of internationally renowned art and culture to offer.
And last but not least, The Hague proves that a modern skyline and a historic city centre are perfect partners. Scheveningen, the best known seaside resort on the Dutch coast, is a great place to go for a suntan and water sports in summer and a bracing walk in winter. With attractions like Madurodam miniature city and the Omniversum dome movie theatre, The Hague is also a wonderful place for younger visitors.
Good to know
Map of the Hague
Did you know that…
Mondrian' s Victory Boogie Woogie was sold for 37 million euros in 1993?
Read more
Other places you might also like…