Fresh news from the Lower Rhine; the Dutch & German border region
Fresh news from the Lower Rhine; the Dutch & German border region
34 Views
21 April 2011
Fresh news from the Lower Rhine; the Dutch & German border region
project.article_preview_link
PRESS RELEASE

Nestled on the border of South-Eastern Holland and Western Germany the Lower Rhine covers the regions of North-Middle Limburg, North-Eastern Brabant, Veluwe, Rivierenland and the regions Arnhem and Nijmegen in Holland and a large section of the German Niederrhein with towns such as Viersen, Neuss, Duisburg, Kleve, Xanten, Wesel and Krefeld.
A variety of cities, cosy towns and small villages make this place a melting pot of traditions, culture and events. The region can be easily accessed from the UK by air, with Ryanair providing frequent flights to Dusseldorf Weeze airport.
The Lower Rhine region has deep roots in the fashion industry, hosting the biannual and truly unique event- The Arnhem Mode Biennale. Duisburg, a city on the German side, annually attracts more than 150 teams trying to paddle their way to victory at Harbour Festival Duisburg.  Another great event not to be missed is the Kevelaerer Hot Air Balloon Festival in Kevelaerer. Looking further ahead, it is only one year left until the highly anticipated Floriade 2012 which will be located in Venlo.
German side of the Lower Rhine
1)   Duisburg Harbour Festival
Location
Duisburg
Start date
24-06-2011
End date
26-06-2011
The popularity of Duisburg's annual harbour festival reaches far beyond the city itself. The highpoint is the 'Dragon Boat Fun' Regatta, each year attracting more than 150 teams trying to paddle their way to victory. A varied programme of activities including live music, children's entertainment and the Marina Market ensure that there really is something for everyone at this event.
http://www.coolbreaks.com/evenement/internationales-hafenfest?lang=EN
     2)  Kevelaerer Hot Air Balloon Festival
Location
Kevelaer
Start date
19-08-2011
End date
21-08-2011
The last weekend in August has been traditionally reserved for the Kevelaer Hot-Air Balloon Festival. Here, dozens of visitors will be able to fulfil their life-long dream of flying in one of the lofty contraptions. The start of the festival will be marked by the night glow ceremony, which will take place late on Friday night at the Hülspark Balloon Field.
http://www.coolbreaks.com/evenement/kevelaer-heissluft-ballon-festival?lang=EN

Dutch side of the Lower Rhine
1)    Arnhem Fashion Biennale
Location
Central Arnhem
Start date
01-06-2011
End date
03-07-2011
The fourth edition of the Arnhem Fashion Biennale, one of the world's biggest cultural fashion festivals, will take place from Wednesday 1 June through Sunday 3 July in Arnhem. Every other year, the organisers invite nationally and internationally known designers such as Lanvin (2007, 2009), Comme des Garçons (2009) and Viktor & Rolf (2005, 2007, 2009) to the Dutch fashion centre of Arnhem. Artistic director JOFF has named the fourth edition Amber. During the festival, visitors will have a chance to visit several fashion related exhibitions. The main exhibition will investigate what it is that makes fashion more than just pieces of clothing. Its venue will be a 10,000m2 factory on the AkzoNobel site. Another exhibition, the Get Real/Real Self exhibition at the Museum of Modern Art Arnhem, the artist-researchers Joke Robaard and Giene Steenman create a spatial encyclopaedia of clothing. The visitors will learn how certain garments came into being and how they have progressed from fabric to functional clothing.
 http://www.coolbreaks.com/evenement/arnhem-mode-biënnale?lang=EN
2)   Floriade 2012
Location
Venlo, North Limburg
Start date
05-04-2012
End date
07-10-2012
The Floriade World Horticultural Expo has been held in Holland every ten years since 1960 and always at a different location in Holland. On this occasion it will be held in Venlo (Lower Rhine region). Expect to see some of the most exquisite and exceptional flowers, plants, trees, fruit and vegetables of the world on show. The theme of Floriade 2012 will be 'Be part of the theatre in nature, get closer to the quality of life'.
The Floriade is easily accessible with ferries, rail and air offering many different routes from the UK. It also has ample parking facilities for both cars and coaches. The site is only a short distance from the main Venlo railway station.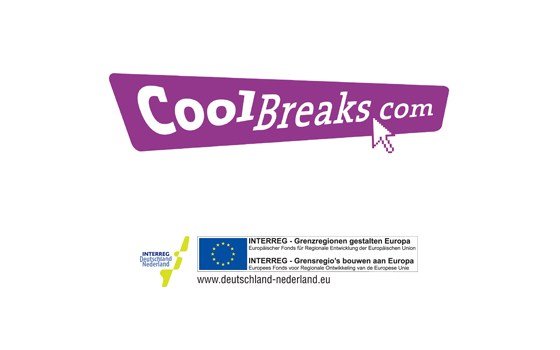 http://www.coolbreaks.com/evenement/floriade-invites!?lang=EN
For more information and images contact:
On behalf of Cool Breaks

Rianne Ojeh –Press Officer
Evelina Hederer– Press & PR Assistant
Netherlands Board of Tourism & Conventions
PO Box 30783
London
WC2B 6DH
T: +44 (0) 20 7539 7963/57 (not for publication)

F: +44 (0) 20 7539 7953