Floating Flower Market
16444 Views
The Singel is a canal in Amsterdam which is famous for its flower market. The market is unique, because all the merchandise is displayed on floating barges. This is a relic from the days when the flowers and plants sold at this market were shipped in by barges. Nowadays fresh flowers are still brought in every day; by vans, however, and no longer by boat.
The Flower Market of Amsterdam
The floating flower market was first held in 1862. It has since developed into the best-known flower market of Holland. Whatever your favorite flower is, you are bound to find it here. Merchandise ranges from the traditional Dutch tulips and geraniums to indoor cypresses and plants. Along this part of the Singel canal you'll also find a lot of souvenirs shops.
Visit the Floating Flower Market
You can visit the floating flower market every day of the week between 9 a.m. and 5.30 p.m. and on Sundays between 11 a.m. and 5.30 p.m. If you're visiting Amsterdam in December you'll notice that the Singel market colors green with masses of Christmas trees in all shapes and sizes.
For more information about Amsterdam go back to the Amsterdam page or the Amsterdam attractions page.

Our recommendations for more Holland information
Vibrant festivals, royal art, canal tours and picnics: enjoy the summer in Holland!

Read More

Undoubtedly one of the jewels of Europe, and not just because of the stunning 17th century canals. Go find out for yourself!

Read More

Hotels in special locations, luxurious or low-budget. Book your hotel room at attractive rates here.

Read More

Holland is the ultimate destination for cycling thanks to its flat landscape, mild climate, short distances and wonderful infrastructure.

Read More
What's nearby
Show on map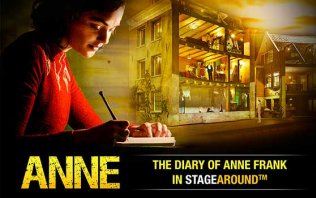 See ANNE in Theater Amsterdam! A unique play, translated into 8 languages, about the life of Anne Frank.
Read More