Museum Het Prinsenhof in Delft
Museum Het Prinsenhof in Delft
320 Views
Museum 'Het Prinsenhof' (The Prince's Court) in Delft is a former convent from where William of Orange successfully fought against the Spanish occupation in the 16th century. The Dutch Royal House are descendants of William of Orange. Het Prinsenhof shows you how his actions led to the foundation of the Dutch Republic. 

William of Orange

William of Orange's ideals were simple: freedom of religion, and tolerance. But there was no room for his ideals under Spanish rule. A revolution was unchained between the Calvinist Dutch and the Catholic Spanish in which William of Orange became known as the Father of the Fatherland.

On July 10 1584, William of Orange was assassinated by Balthasar Gerards on a staircase at Het Prinsenhof. His two sons, Maurits and Frederik Hendrik, continued the war and realized the eventual victory.

The Bullet Holes

You'll learn everything there is to know about William of Orange and the revolt against Spain at Museum Het Prinsenhof. Historical objects, pieces of art and the bullet holes in the wall where William of Orange was shot, bring history back to life. Take this fascinating journey through Dutch history.
Our recommendations for more Holland information
Vibrant festivals, royal art, canal tours and picnics: enjoy the summer in Holland!

Read More

Undoubtedly one of the jewels of Europe, and not just because of the stunning 17th century canals. Go find out for yourself!

Read More

Hotels in special locations, luxurious or low-budget. Book your hotel room at attractive rates here.

Read More

Holland is the ultimate destination for cycling thanks to its flat landscape, mild climate, short distances and wonderful infrastructure.

Read More
What's nearby
Show on map
Address:
Sint Agathaplein 1
2611HR Delft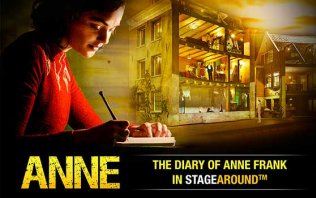 See ANNE in Theater Amsterdam! A unique play, translated into 8 languages, about the life of Anne Frank.
Read More