Zandvoort is famous for its splendid beach and Circuit Park Zandvoort (Zandvoort Racetrack). This town located by the sea has attracted beach lovers since it opened its first beach house in 1828. From that day, on the fishing industry became more and more subsidiary to tourism.
Highlights of Zandvoort
Next to beach lovers who want to enjoy the sun, beach pavilions and nightlife, Zandvoort attracts many motorsport fans. The racetrack Circuit Park Zandvoort is located in the dunes and is known for its fast, sweeping bends. There are days on which you are allowed to test your driving skills on the track.
Visit Zandvoort
Whether you are a beach lover, a motorsport fan or both, Zandvoort offers everything you need for a fantastic day out. You can reach Zandvoort from Amsterdam by train within half an hour. Check with the local tourist information office (VVV) if there are any events coming up.
Our recommendations for more Holland information
Vibrant festivals, royal art, canal tours and picnics: enjoy the summer in Holland!

Read More

Undoubtedly one of the jewels of Europe, and not just because of the stunning 17th century canals. Go find out for yourself!

Read More

Hotels in special locations, luxurious or low-budget. Book your hotel room at attractive rates here.

Read More

Holland is the ultimate destination for cycling thanks to its flat landscape, mild climate, short distances and wonderful infrastructure.

Read More
What's nearby
Show on map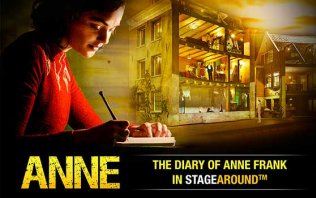 See ANNE in Theater Amsterdam! A unique play, translated into 8 languages, about the life of Anne Frank.
Read More