Utrecht is the lively, beating heart of Holland. It was built around the Dom tower, which you can see from any point in the city, so there is no way you can get lost in the attractive, car-free city centre. Utrecht boasts beautiful canals with extraordinary wharf cellars housing cafés and terraces by the water. As well as the Dom tower, Utrecht boasts hundreds of other monuments that each contribute to the special atmosphere in this centuries-old university town.
Utrecht has some superb shopping to offer. A broad variety of shops and boutiques lines the canals and streets in the inner city. The city centre is small enough to explore on foot but big enough to entertain you for days with art and culture. The Rietveld Schröder Huis, Dick Bruna Huis, Catharijneconvent, Centraal Museum and Museum Speelklok are just a few of the many extraordinary places to visit. If you want to immerse yourself in nature, go for a walk in the Wilhelminapark, Lepelenburg park and botanical gardens. Or simply go for a stroll along the canals embracing the city centre.
part151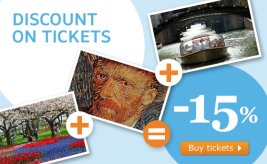 Pre-order your tickets for Utrecht museums & attractions in our ticket shop and save instant money on combination deals!
View the offer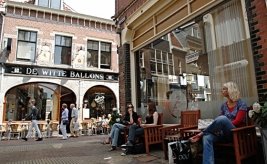 Shopping at the Hoog Catharijne mall or more peacefully around the canals.
Read More
part154
part155
part156
part157
part158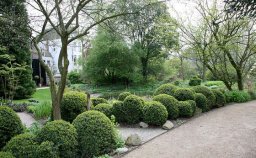 Get on a bicycle in Utrecht and explore Holland's Green Heart.
Read More
Food & drinks
Discover our list of the best restaurants in Utrecht.

10x best cafes and terraces in Utrecht.
part302
part303
part304
part305
part306
part307
part308