New Rijksmuseum exhibition wing open on November 1
New Rijksmuseum exhibition wing open on November 1
72 Views
June 10, 2014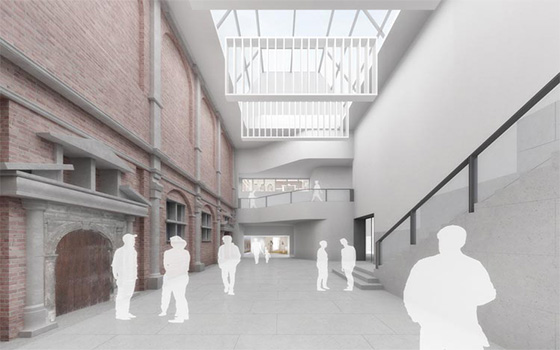 Completing the transformation of the Rijksmuseum, the fully renovated Philips Wing will once again open its doors to the public on November 1, 2014. The Rijksmuseum will use the Philips Wing to organize exhibitions both large and small, national and international. The first in the series will be Modern Times, Photography in the 20th Century (with thanks to Baker & McKenzie), featuring 400 works from the Rijksmuseum's rich 20th-century photography collection. The newly renovated gallery circuit boasts thirteen exhibition galleries, including a separate gallery for changing photography exhibitions and a large restaurant, 'New-Style Brasserie', with a sun terrace. A new culinary concept has been developed for the restaurant, with chefs changing with the seasons like guest curators.
The opening of the final section of the new garden around the Philips Wing this autumn will mark the completion of Rijksmuseum's 'green lung'. The new garden around the Philips Wing will also feature a small 18th-century pavilion, in front of which will be checkered paving where visitors can play chess with giant chess pieces at set times. The collection of building fragments and architecture will also welcome a wonderful new addition, one of the iconic pieces of the 'Nieuwe Zakelijkheid'- modernist architecture: the 1931-32 Brinkman & Van der Vlugt telephone box.
The Philips Wing has been renovated by Spanish architects Cruz and Ortiz, who were commissioned by the Dutch Government Buildings Agency, the owner of the Rijksmuseum's building.
After ten years of renovation, the Rijksmuseum was reopened on April 13, 2013 by Queen Beatrix of the Netherlands.