Dutch Cuisine
10558 Views
The Dutch don't have a specific cuisine. You can find a regular meal of potatoes, vegetables and meat just as easily as a proper Indian, Chinese, Surinam, Turkish, Italian or Mediterranean meal. We simply like everything.
Breakfast and lunch are simple meals of bread, fruit and dairy products. Supper is usually a warm meal between 6 and 7 o'clock. Keep in mind that most kitchens in restaurants tend to close between 9 and 10 o'clock.
These are the Dutch dishes, sweets and bread spreads you should definitely try, while visiting Holland:
Snert: pea soup with sausages; a winter dish to help you reenergize. 
Stamppot: another winter dish with vegetables, potatoes and meat mashed together in one stew. There are varieties with kale, sauerkraut, onions, carrots, Endive, sausages and bacon. The final touch is an indentation in the middle of the stew that is filled with gravy.
Poffertjes: a kind of mini pancakes, but thicker and sweeter. Often served with sugar and butter. This dish is especially popular with children.
Patatje met: It's not the fries that are special, but what comes along with it. The Dutch prefer mayonnaise with their French fries instead of ketchup.
Bitterballen: the best snack when sitting on a terrace with a drink. Small fried balls of beef ragout. The bigger brother of 'bitterballen' is a kroket, which is sold at any snack corner.
Haring: the most popular fish in Holland is herring. Eat it on a bun with onions or pickles, or  choose to do it the original way and have a bite while holding the fish in the air by its tail.
Liquorice: Dutch liquorice is available both sweet and salty and in a wide range of shapes and flavors. Nowhere in the world do they eat as much liquorice as in the Netherlands.
Hagelslag: chocolate sprinkles on a sandwich is enjoyed by young and old.
Muisjes: aniseed comfits eaten as a bread topping and available with a pink, blue or white outer layer of sugar. It is a Dutch custom to eat rusk with aniseed comfits to celebrate the birth of a baby
Stroopwafel: a treacle waffle is a typical Dutch treat. This flat waffle is best enjoyed with a cup of coffee or tea.
Our recommendations for more Holland information
Vibrant festivals, royal art, canal tours and picnics: enjoy the summer in Holland!

Read More

Undoubtedly one of the jewels of Europe, and not just because of the stunning 17th century canals. Go find out for yourself!

Read More

Hotels in special locations, luxurious or low-budget. Book your hotel room at attractive rates here.


Read More

Holland is the ultimate destination for cycling thanks to its flat landscape, mild climate, short distances and wonderful infrastructure.

Read More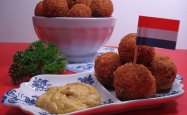 Cook the best and most popular Dutch dishes at home.
Read More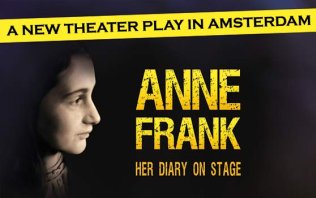 See ANNE in Theater Amsterdam! A unique play, translated into 8 languages, about the life of Anne Frank.
Read More