Four hundred years of canals in Amsterdam
Four hundred years of canals in Amsterdam
104 Views
January 1, 2013 - December 31, 2013
The Amsterdam canal belt is 400 years old so a celebration is definitely in order. A range of events and festivities will be taking place on and around the canals throughout the year. One of the most exciting activities on the agenda in 2013 is an international art exhibition that will be on display in several canal houses. Residents have opened up their homes for this special exhibition to commemorate 400 years of canals in Amsterdam.
Festivities on the canals
Every year the canals host dozens of festivities. Mark April 30th in your diary because on that day, the canals are transformed into an 'orange sea of boats' on Queen's Day. Other well-known festivals on the canals are the famous Canal Parade during Gay Pride and the Grachtenfestival. If you are lucky the canals will freeze over this winter so you can explore Amsterdam on ice skates.
The 400th anniversary of the Amsterdam canals is a good reason to enjoy even more festivities on and around the water. Ask for the most up-to-date schedule at the VVV tourist office upon your arrival in Amsterdam.
Canal tour
Apart from the celebrations you can take a boat tour of the canals throughout the year. It takes about an hour and is an excellent way to view Amsterdam from the water. Your guide will tell you all you need to know about the traditional canal houses, the canals' functions throughout the year, and what the UNESCO world heritage site status means for the city.
What's nearby
Show on map
Blog: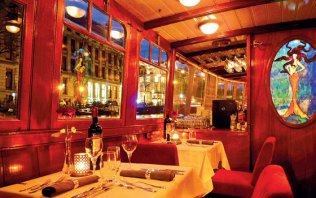 Denise Mosbach
They are probably the most famous example of urban expansion in the world and in 2013, they celebrate their 400th anniversary. Denise Mosbach goes on a trip along the Amsterdam canals and shows us how this is celebrated.
Read More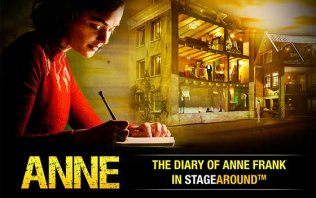 See ANNE in Theater Amsterdam! A unique play, translated into 8 languages, about the life of Anne Frank.
Read More
Our recommendations for more Holland information
Vibrant festivals, royal art, canal tours and picnics: enjoy the summer in Holland!

Read More

Undoubtedly one of the jewels of Europe, and not just because of the stunning 17th century canals. Go find out for yourself!

Read More

Hotels in special locations, luxurious or low-budget. Book your hotel room at attractive rates here.


Read More

Holland is the ultimate destination for cycling thanks to its flat landscape, mild climate, short distances and wonderful infrastructure.

Read More