Groningen has a magnificent and varied countryside, ideal for cycling and walking. The most famous Dutch walking track, Het Pieterpad, starts in Pieterburen. This town is also known for its Seal Rehabilitation and Research Centre Lenie 't Hart. The nature areas of the most northeastern province of the Netherlands are well worth a visit.
Highlights of Groningen
Groningen city is the capital of the province of Groningen. Here you can enjoy a large variety of museums, monuments and especially shops. To say that the nightlife of this university city is lively would be an understatement. Fortress Bourtange gives you an impression of the historical importance of Groningen. To the north of Groningen lie the Wadden islands Rottumeroog and Rottumerplaat. Though these are two uninhabited and protected islands you can find information about the possibility of visiting the unique flora and fauna at the the tourist information office (VVV).
Visit Groningen
Discover the province of Groningen and enjoy its green, natural surroundings. The Groningen town Haren in particular is known as one of the greenest places in Holland. On a sunny day you, can swim and enjoy many other water sports at Paterswoldemeer.
Our recommendations for more Holland information
Vibrant festivals, royal art, canal tours and picnics: enjoy the summer in Holland!

Read More

Undoubtedly one of the jewels of Europe, and not just because of the stunning 17th century canals. Go find out for yourself!

Read More

Hotels in special locations, luxurious or low-budget. Book your hotel room at attractive rates here.


Read More

Holland is the ultimate destination for cycling thanks to its flat landscape, mild climate, short distances and wonderful infrastructure.

Read More
What's nearby
Show on map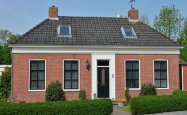 Enjoy nature while staying in your wonderful holiday home.
Read More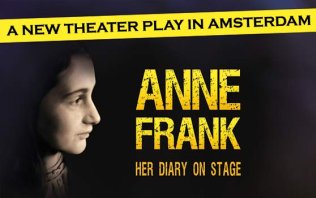 See ANNE in Theater Amsterdam! A unique play, translated into 8 languages, about the life of Anne Frank.
Read More