Meet Pim de Koel
133 Views
Greetings!  My name is Pim de Koel, a born and raised Dutchman and your guide to all things Holland Cool!
I must say, 2014 is shaping up to be another big year for our country.  With not-to-miss events like the very first King's Day in April and the reopening of the renowned Mauritshuis in The Hague this June, there's never been a better time to visit.

So tell me, traveler, what do you know about Holland?  Windmills? Canals? Picturesque little townhouses and streets lined with cheese?  Or maybe you think of Rembrandt, Vincent Van Gogh, or other masters of the Golden Age?
Yes, yes, that's certainly one Holland...but I would like to show you another.  Many of the things Americans appreciate and enjoy - artisanal foods, biking, cutting edge art and design, an open and progressive culture - are in fact Dutch, and have been for a very long time! What you call cool, we call tradition. You might say Holland is the Original Cool!
So join us for our brand new three-part series as we examine the very essence of Holland Cool, and start planning your next trip!
Our recommendations for more Holland information
Vibrant festivals, royal art, canal tours and picnics: enjoy the summer in Holland!

Read More

Undoubtedly one of the jewels of Europe, and not just because of the stunning 17th century canals. Go find out for yourself!

Read More

Hotels in special locations, luxurious or low-budget. Book your hotel room at attractive rates here.


Read More

Holland is the ultimate destination for cycling thanks to its flat landscape, mild climate, short distances and wonderful infrastructure.

Read More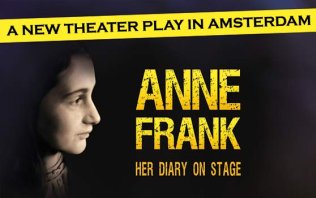 See ANNE in Theater Amsterdam! A unique play, translated into 8 languages, about the life of Anne Frank.
Read More