Rijksmuseum Reopening
53 Views
April 13, 2013 - April 14, 2013
The Rijksmuseum is Holland's biggest museum. It boasts a breathtaking collection of old masters. The most famous work in the collection is of course Rembrandt van Rijn's Night Watch. After a renovation that took nearly ten years, the new Rijksmuseum will be reopened for the general public on 13 and 14 April. The work has transformed the Rijksmuseum into one of the most beautiful museums today.
The new Rijksmuseum
It took nine years to complete the renovation work and to convert the Rijksmuseum. All eighty rooms have been returned to their original glory, including their original decorations and paintings. At the same time the most advanced technologies and applications have been introduced to improve the visitor experience. The rooms house some eight to ten thousand pieces from the collection. The characteristic bicycle tunnel that runs through the Rijksmuseum will also be reopened, making a lot of local residents extremely happy.
Open year round
The Rijksmuseum is ready for the future. It is expected to grow from one million to two million visitors per year. The Rijksmuseum also wants to be the world's first museum to be open year round, 365 days per year. It doesn't matter when you come to Amsterdam as long as you make time to visit the new Rijksmuseum!
What's nearby
Show on map
Blog: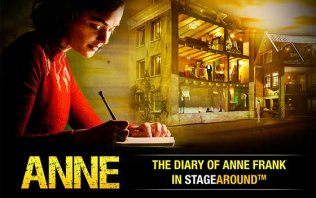 See ANNE in Theater Amsterdam! A unique play, translated into 8 languages, about the life of Anne Frank.
Read More
Our recommendations for more Holland information
Vibrant festivals, royal art, canal tours and picnics: enjoy the summer in Holland!

Read More

Undoubtedly one of the jewels of Europe, and not just because of the stunning 17th century canals. Go find out for yourself!

Read More

Hotels in special locations, luxurious or low-budget. Book your hotel room at attractive rates here.


Read More

Holland is the ultimate destination for cycling thanks to its flat landscape, mild climate, short distances and wonderful infrastructure.

Read More