The Hague Market
5140 Views
The Hague Market is the biggest outdoor market in Europe. The Hague Market is locally pronounced as the 'Haagse Mart' and is located on Herman Coster street. You can buy just about everything here on Mondays, Wednesdays, Fridays and Saturdays. Approximately 25,000 people visit the Hague Market each market day.
What The Hague Market offers
There is almost nothing that The Hague Market does not offer. Already at the beginning of the last century the market acquired a reputation for selling unique and exotic goods. Since then the range of available products has only increased. Approximately 500 stalls are built up under all weather conditions, offering a huge variety of exotic fruit, flowers, clothes, computer products, confectionary, shoes, materials, fish and more. You can also enjoy all sorts of juices and foods.
Multicultural market
Transvaal and the Schilderswijk are The Hague's two multicultural districts. The Hague Market lies precisely in-between and reflects the neighbourhood's diversity. You can reach the market by tram on lines 11 and 12. Events are often held on days when there is no market. There is always something to enjoy at the Hague Market.
Our recommendations for more Holland information
Vibrant festivals, royal art, canal tours and picnics: enjoy the summer in Holland!

Read More

Undoubtedly one of the jewels of Europe, and not just because of the stunning 17th century canals. Go find out for yourself!

Read More

Hotels in special locations, luxurious or low-budget. Book your hotel room at attractive rates here.


Read More

Holland is the ultimate destination for cycling thanks to its flat landscape, mild climate, short distances and wonderful infrastructure.

Read More
What's nearby
Show on map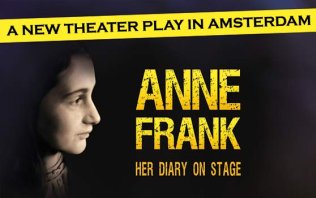 See ANNE in Theater Amsterdam! A unique play, translated into 8 languages, about the life of Anne Frank.
Read More