What makes Amsterdam so attractive is the 17th century historical atmosphere combined with the mentality of a modern metropolis creating a friendly and relaxed environment. The small scale of the buildings and the intimacy of the streets, canals and squares create an atmosphere that visitors find unique.
The city has the highest museum density in the world and is home to cultural highlights, such as the Van Gogh Museum, Anne Frank House, Hermitage Amsterdam and the Rijksmuseum with Rembrandt's world-famous Nightwatch. Other well known places of interest in Amsterdam are the Palace on the Dam, the Artis Zoo, Jewish Historical Museum and the Rembrandt House.
Take a canal tour of Amsterdam and discover the historical canal district which was added to the UNESCO World Heritage List in 2011. The best way to get around Amsterdam is on a bike. You won't become any more local than by cycling around Amsterdam.
Things you must see in Amsterdam
part151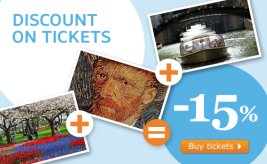 Pre-order your tickets for Amsterdam museums & attractions in our ticket shop and save instant money on combination deals!
View the offer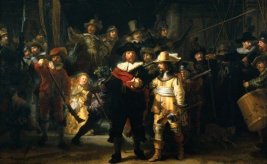 Van Gogh, Rijksmuseum, Stedelijk... these are top museums with world-famous collections.
Read More
part154
part155
part156
part157
part158
More things to discover
Discover the secret and hidden places of Amsterdam, locations you could easily overlook during your stay in Amsterdam.

Go for a walk or a bicycle tour. We have the best itineraries for you!

Get out of the city for a day and go for a bicycle tour near Amsterdam, or take the train or your car.
part302
part303
Food & drinks in Amsterdam
part305
part306
part307
part308