Rotterdam
Rotterdam is a city of many faces: a tough port city, a trendy nightlife city, a sophisticated shopping city, and a hip artistic city. Above all, Rotterdam is the architecture city of Holland that stimulates innovation. Its skyline is always changing. There are many things to do amid Rotterdam's skyscrapers. You can go on a shopping spree, enjoy some excellent food, and visit a range of museums and attractions in and around the city centre.
The best-known museums in town and two of Holland's most sophisticated museums, Boijmans van Beuningen and Kunsthal, are located on the Museumpark in Rotterdam. Elsewhere in the city you will find even more museums and exciting attractions, such as the Scheepvaartmuseum shipping museum, Euromast, Hotel New York, Spido and Steamship Rotterdam. If the cultural offering doesn't convince you, the huge and varied shop offering will.
Rotterdam has so much fun, excitement and beauty to offer that you can easily lose your way. Fortunately the city also has many, many terraces and cafés where you can relax and enjoy a drink and a bite to eat. In the evening, you can enjoy dishes from around the world in one of Rotterdam's many restaurants.
part151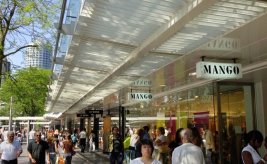 Go to Rotterdam for the best design shops.
Read More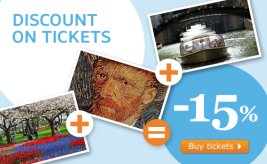 Pre-order your tickets for Rotterdam museums & attractions in our ticket shop and save instant money on combination deals!
View the offer
part154
part155
part156
part157
part158
More things to discover
Explore Rotterdam and its environs. Cycle along the rivers, to the harbours or to the beach. A wonderful ride!

Read More

Discover the ports of Rotterdam, its parks and architecture... on a bicycle!

Read More
Food & drinks in Rotterdam
Good to know
Make sure you know how, what and where to pay for parking in Rotterdam.

Easy travel in Rotterdam with the public transport system.
part302
part303
part304
part305
part306
part307
part308