Holland has numerous attractions to make your stay one of the most fun and unforgettable trips of your life. From zoos, such as Blijdorp, GaiaPark, Dolfinarium Safaripark Beekse Bergen and the Apenheul, to fun-parks like Madurodam, Neeltje Jans, Duinrell and the world-famous Efteling. And then there are also countless water sports facilities, historical squares and lively markets - which are all great for a fun family day out in Holland.
Kids will love these museums, and so will their (grand) parents.

Read More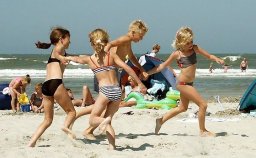 Learn everything there is to know about the beaches of Holland.
Read More
part51
part52
part53
part54
part55
part56
part57
part58
part59
part60
part61
part62
part63
part64
part65