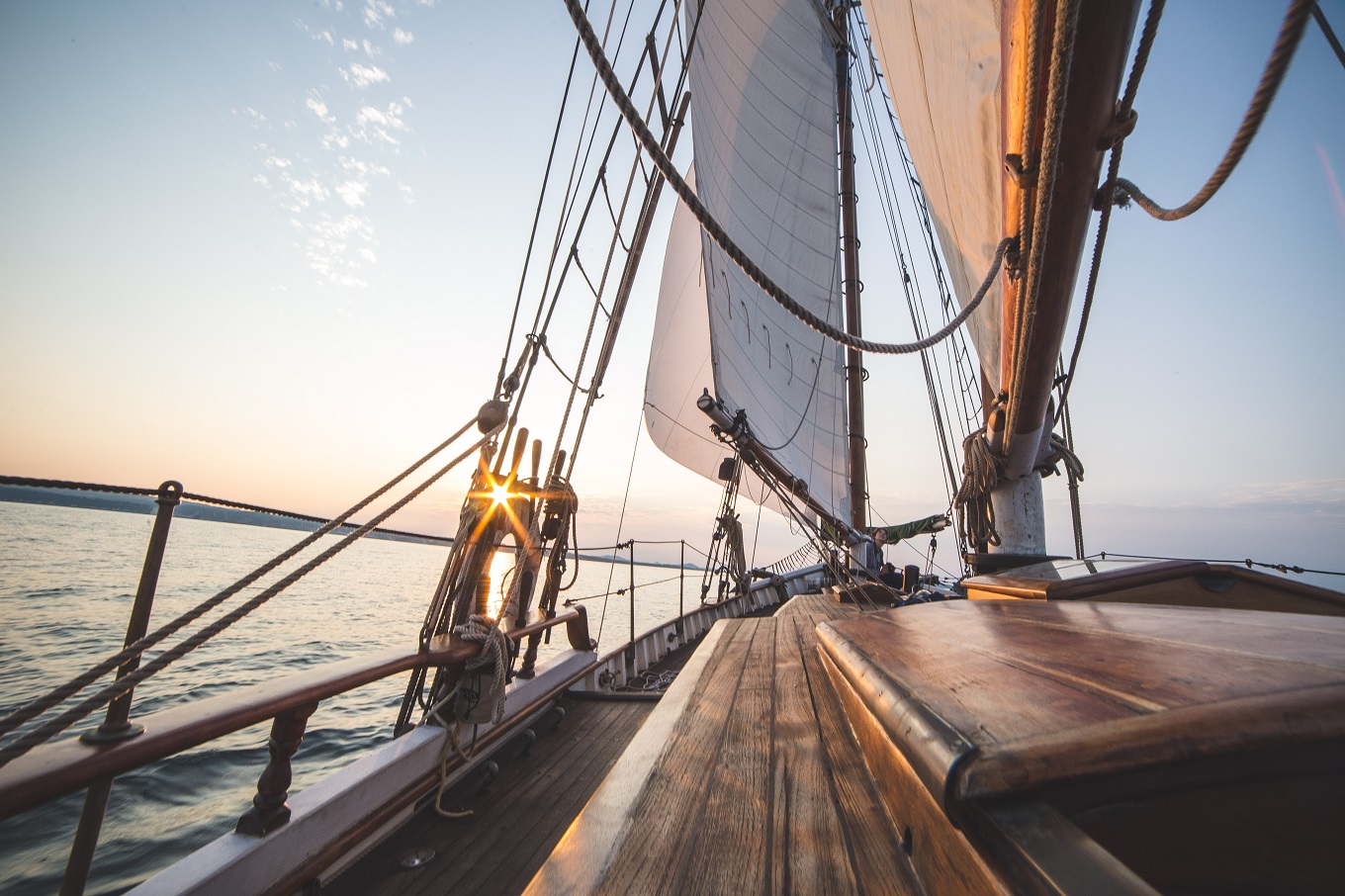 Photo: © bobbyburchphotography via Unsplash
Sailing holidays
A holiday on the water in Holland is wonderful! Board one of Holland Sail's authentic sailing ships and let the peace, space and ultimate freedom on one of the beautiful sailing tours enchant you while you visit picturesque port towns around the IJsselmeer lake and Wadden Sea.
Have you always wanted to travel on a real sailing ship? Experience the holiday of your dreams with Holland Sail. With a fleet of 29 authentic Dutch ships, highly experienced captains and a wide selection of tours, you are certain to find a Holland Sail trip to match your desires.
It's unique! Board a traditional, historic sailing ship.
Discover Holland at its most beautiful: from the water!
Rent a complete ship including captain, or book an all-in sailing holiday
Active
Sail Dutch waters in traditional ships
Jump aboard a traditional sailing ship and experience the wonders of Dutch waters.
Rent a sailing ship from Holland Sail
Want to go on holiday with the entire family, a group of friends or members of your association? You can rent a complete ship with skipper from HollandSail!
Active
Sailing holiday in Holland
Book a bed or private cabin on one of HollandSail's ships and discover the beauty of Holland from the water.

Watch this video: Holland Sail
Step aboard one of Holland Sail's unique historic ships
Our skippers have many years of sailing experience and are familiar with all aspects of their profession. They are happy to welcome you to their extraordinary sailing ships, some of which are more than a century old, and show you the most beautiful spots in Holland. These ships were once used to carry freight and have been transformed into comfortable holiday vessels.
A sailing holiday with Holland Sail
What could be better than seeing Holland from the water? A sailing holiday is the perfect way to discover Holland. One of Holland Sail's beautiful ships will take you sailing on the Wadden Sea or IJsselmeer. At the end of the day, you will dock at one of the authentic villages to enjoy the pleasant bustle on and around the dock. An experience you will never forget!
Holland Sail welcomes everyone, whether you have a lot of sailing experience or not, want to rent an entire ship or prefer to travel along on a sailing holiday. If you want to get active and participate in sailing the ship, your help will be welcomed. If you would rather prefer to relax and enjoy the ride, Holland Sail's expert staff will be happy to do the work for you, from sailing to catering.
Discount packages
Holland Sail offers rental ships for 12 to 35 persons for day tours and entire sailing holidays, so there is always a ship that matches your requirements. Moreover, Holland Sail offers special discount packages for those who wish to sail along in spring or fall, as well as family discounts. Discover Holland Sail's package deals.