© Cornelie van Vliet

© Cornelie van Vliet

© Cornelie van Vliet

© Cornelie van Vliet
Pioneering nature
The Oostvaardersplassen lakes are an excellent example of pioneering nature. They came into being when Zuidelijk Flevoland was reclaimed in 1968. The result is a real paradise for water and marsh birds. The area harbors a colony of great cormorants, which you can see quite clearly from the observation huts along the unpaved paths. Most often, you can spot them perched on a pole in or around the water, as well as in trees. Start your hike at 'De Trekvogel' visitor center.
The flora and fauna of Flevoland
The Oostvaardersplassen is an outstanding bird area. From Oostvaardersdijk and Knardijk you can study the Eurasian spoonbill, sea eagle, cormorant, egret, acrocephalus, black stork and many other bird species. The dikes are also called "bird boulevards".
Foxes, deer, hares, bats, and countless insects found the nature reserve on their own. Staatsbosbeheer, a governmental agency that manages the nature reserves of the Netherlands, has decided to give nature a hand and set Heck cattle, Konik horses and red deer out to graze freely.
Hiking routes and observation huts
Much of the nature reserve is closed to the public, so that nature can take its course in an undisturbed manner. Still, in the part that is accessible to all, you can admire all the flora and fauna, including primary forest, reed beds, ponds and large herbivores. Opt for the 5-kilometer Zeearend hiking route, which leads to an observation hut with a 2.5-kilometer-wide view of the lakes. This route starts at Buitencentrum Oostvaardersplassen on Kitsweg.
Oostvaardersplassen visitor center
Before admiring the natural beauty of the Oostvaardersplassen, it is best to visit the visitor center at the Kitsweg in Lelystad. Experts can provide you with cycling and walking routes, but also with fun excursions and activities with guides and forest rangers. During these expeditions, you will hear fascinating stories and see the most amazing places of the area.
Buitencentrum Oostvaardersplassen, Kitsweg 1, Lelystad or
Natuurbelevingscentrum de Oostvaarders, Oostvaardersbosplaats 1, Almere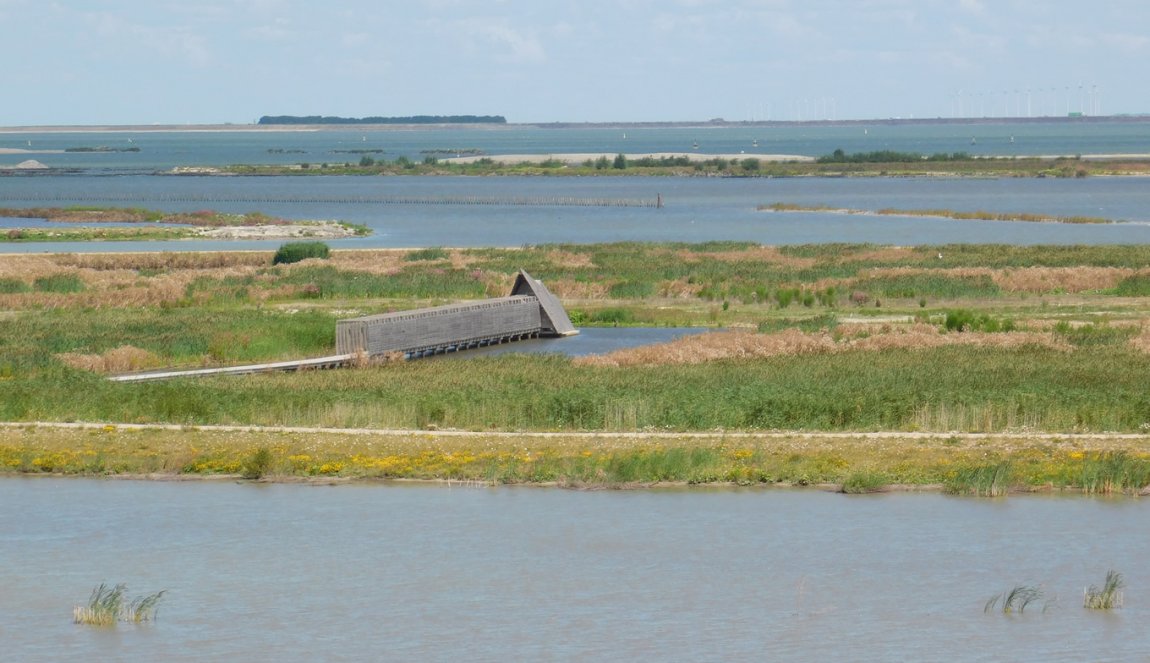 Discover extraordinary birds, new islands in Markermeer lake, and man-made nature below sea level!