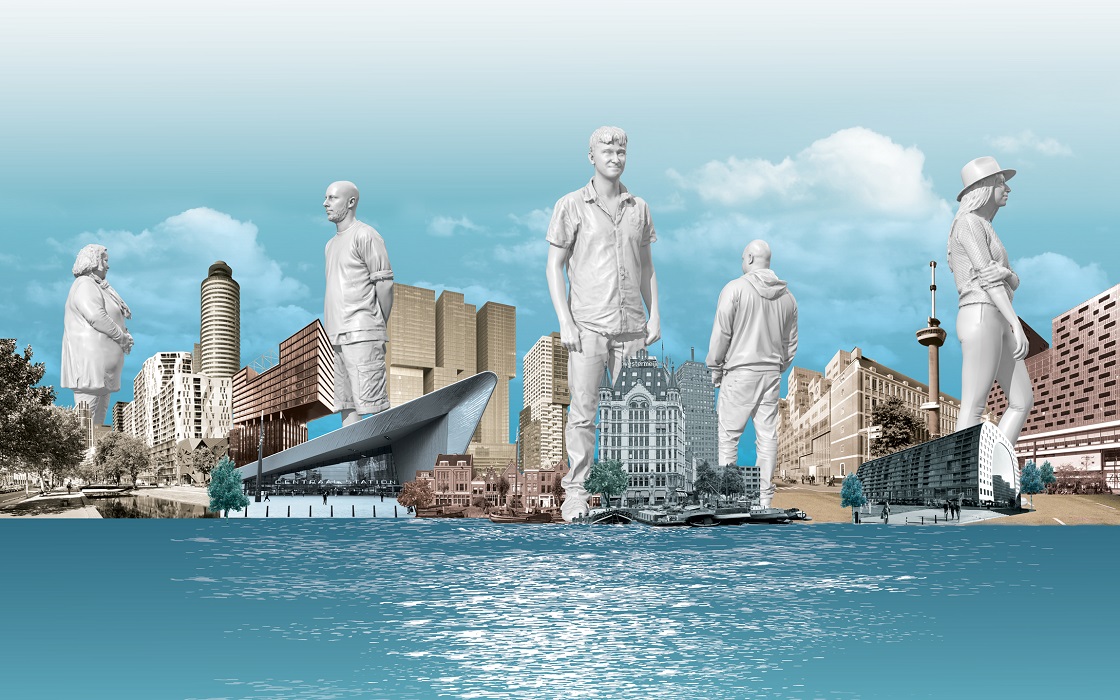 On 6 February Museum Rotterdam opened in the OMA designed Timmerhuis.
Museum Rotterdam reflects the special character of the city: the diversity, the constant change and the belief in the future. Three major presentations take museum visitors on a voyage of discovery through the past, present and future of dynamic Rotterdam.
Rotterdammers and Their City introduces the people behind the skyline. Regular Rotterdammers, driven by a particular passion, are literally put on a pedestal. Visitors can share their own Rotterdam, painting an ever growing and diverse picture of the contemporary city.
In History of The City, shipping containers filled with heritage from the museum collection takes vi­sitors on a voyage through the surprisingly rich past of Rotterdam. Inhabitants of Rotterdam show how this history still affects the city of today.
The New City is part of the 2016 festival Rotterdam Celebrates the City. Models and cityscapes from the 50s and 60s show the dreams and accomplishments of urban planners and architects. Arte­facts from the reconstruction period are stacked in a towering monument to the city.
The new Museum Rotterdam is the perfect starting point to discover the city. Visitors are introduced to Rotterdam while locals get to know their city even better. You´ll find insider tips, or share your own hotspots. The cafe at the Timmerhuis serves local food and drink. For more information, please visit: www.museumrotterdam.nl