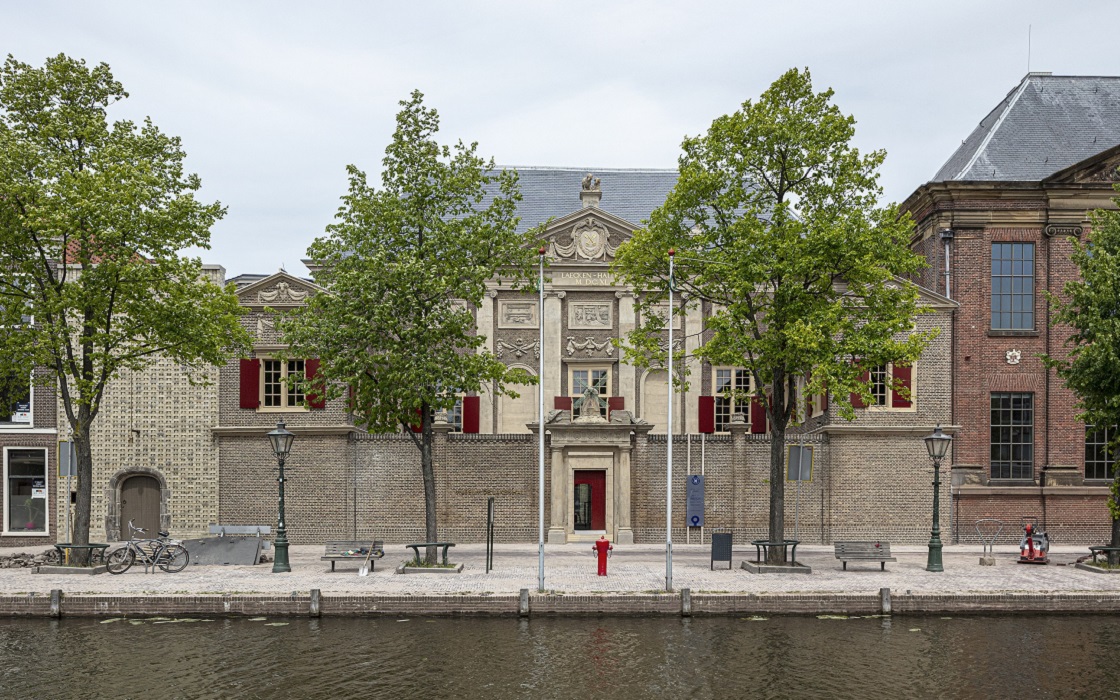 His Majesty the King opened the renewed Museum De Lakenhal in Leiden. After over two years of restoration and expansion, the museum now has a new wing offering space for temporary exhibitions. The permanent collection of visual arts, history and crafts from the sixteenth century to the present is available for viewing in the restored galleries.
Seven core narratives, from the 16th century to today, are central to the exhibits. The new wing is dedicated exclusively to temporary exhibitions, while all exhibits in the restored museum are from Leiden-based sources.
Programme with the King
During a tour of the museum, the King was shown the Nieuw Leids Laken, which has been developed by five contemporary designers and artists using old Leiden crafts and new techniques. The King also paused by the masterpiece 'The Last Judgement' (approximately 1526-27) by Lucas van Leyden, the exhibit of a collection of works around The Siege and Relief of Leiden and the brand-new educational studio.
Contemporary art
The new exhibition galleries will be dedicated to two exhibitions of contemporary art. Four houses on Lammermarkt dating from around 1900 needed to make way for the new Museum De Lakenhal building. As a final tribute to these buildings and their history, artist Marjan Teeuwen realised the historic project Verwoest Huis Leiden in 2015. The series of photos she produced of this were acquired for the museum collection and can be viewed from June. A series of works by Belgian photographer Karin Borghouts will be exhibited in the second gallery and record the transformation of the museum building. Borghouts used her camera to track the renovation process in Museum De Lakenhal from 2016. She meandered through the museum on many occasions, hunting for powerful images of demolition, of rediscovered historic constructions and of the chaos of renovation, with an eye for those sometimes unremarkable but nevertheless unique details.
Eleven contemporary art commissions for restored museum The result of the eleven art commissions issued by Museum De Lakenhal during the restoration and expansion can be seen from June; these have the collection, building and history as source of inspiration. This series of works offers a current impression of art, crafts and history in Leiden.