The LRE Foundation is proud to announce that new hiking trails have been presented in the North-Brabant province, Netherlands, as part of its
Liberation Route Europe
project on 17 September 2021. The kick-off event took place in Meierijstad in the presence of the city's Mayor Kees van Rooij who unveiled the first 'Vector of Memory' together with his colleague Jean-Pierre Lhonneur from the French town of Carentan in Normandy.
The first unveiled 'Vector of Memory' is located on the Vlagheide in Meierijstad and tells the story of the American paratroopers of the 101st Airborne Division who set foot for the first time on Brabant soil on 17 September 1944. These trail markers, designed by the award-winning architect Daniel Libeskind, will be implemented along the Liberation Route Europe to point to a series of historical locations and as informative panels.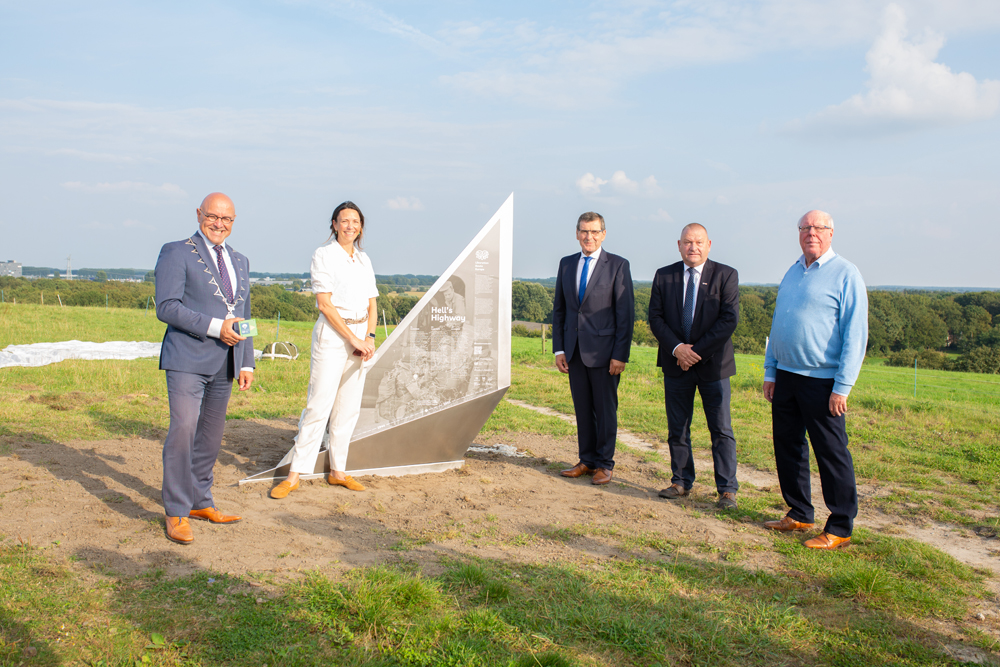 "It is wonderful that the Liberation Route Europe pays homage to the liberators of our municipalities, sharing and experiencing the stories in a contemporary way, to keep the memory of the Second World War alive." declared Meierijstad MayorKees Van Rooij, "Meierijstad and Carentan are therefore very pleased to be a part of this international project."
The launch ceremony took place exactly 77 years after the liberation of the province of North-Brabant by the Allies. The Brabant section of the Liberation Route Europe was developed in collaboration with Brabant Remembers, VisitBrabant Routebureau and OLAT and supported by the vfonds and the Mondriaanfonds. The trails follow the Airborne Walking Route and tell the story of Operation Market Garden, the large airborne operation launched by the Allies to ensure a swift advance towards Berlin in September 1944.
Watch this video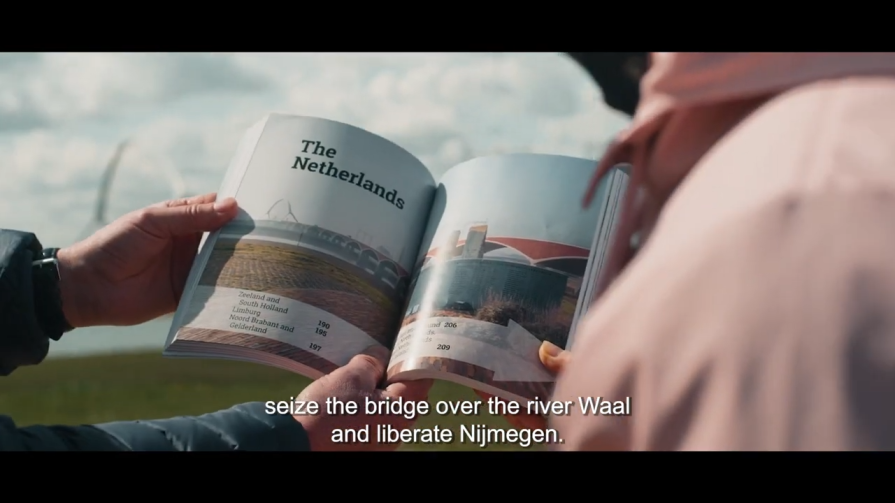 Walking route map and route planner
A complete map of the new hiking trails will be published in November, with the most important sites, stories and 'Vectors of Memory' in the municipalities of the North-Brabant province. The complete international network of hiking trails, including all the stories along the route and a travel planner to map out your itinerary in the footsteps of history is available on the Liberation Route Europe website.