When staying at the Paleis (Palace) Hotel in the centre of The Hague you can literally call yourself the Queen's neighbour, as the hotel is located adjacent to Paleis Noordeinde, the palace in which Queen Beatrix of the Netherlands works. Right in the heart of the Hofkwartier area, the oldest part of The Hague. Some of the twenty luxury rooms with stunning bathrooms even offer a view of the palace gardens. Proprietor Elisabeth le Clercq-van Raalten compares her hotel with the boutique hotels in the heart of Paris. Even the surroundings remind you of a cosy Parisian quarter.
Perfection is carried through into the smallest details. The impeccable service, beautiful decor and the historical past of the hotel make a stay at the Palace Hotel truly unforgettable. The lavish interior of the hotel lobby encompasses a private boardroom for an exclusive meeting of up to ten persons.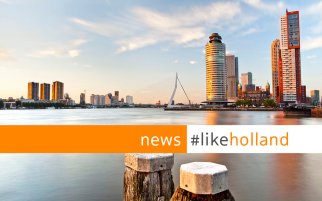 Our Holland Meetings newsletter will keep you informed about the latest news and best meeting deals and give you inspiring ideas for your next meeting in Holland!
Subscribe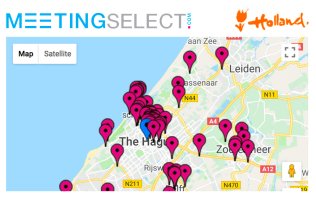 Browse our meeting venue finder powered by MeetingSelect and find your hotel and venue in The Hague.
Read more