There is no other venue in the world like the
Beurs van Berlage
in the heart of Amsterdam. Evelien van Kessel, Commercial Director, has been working at the Amsterdam Conference Centre Beurs van Berlage for nine years. "I am constantly discovering beautiful things about the building. It might be in a stairwell with lovely stained glass or a wonderful mural that I didn't notice before even though I walked there 100 times."
Bring yourself, Evelien will do the same
Evelien van Kessel is 35 years old. She is Commercial Director of the Amsterdam Conference Centre Beurs van Berlage.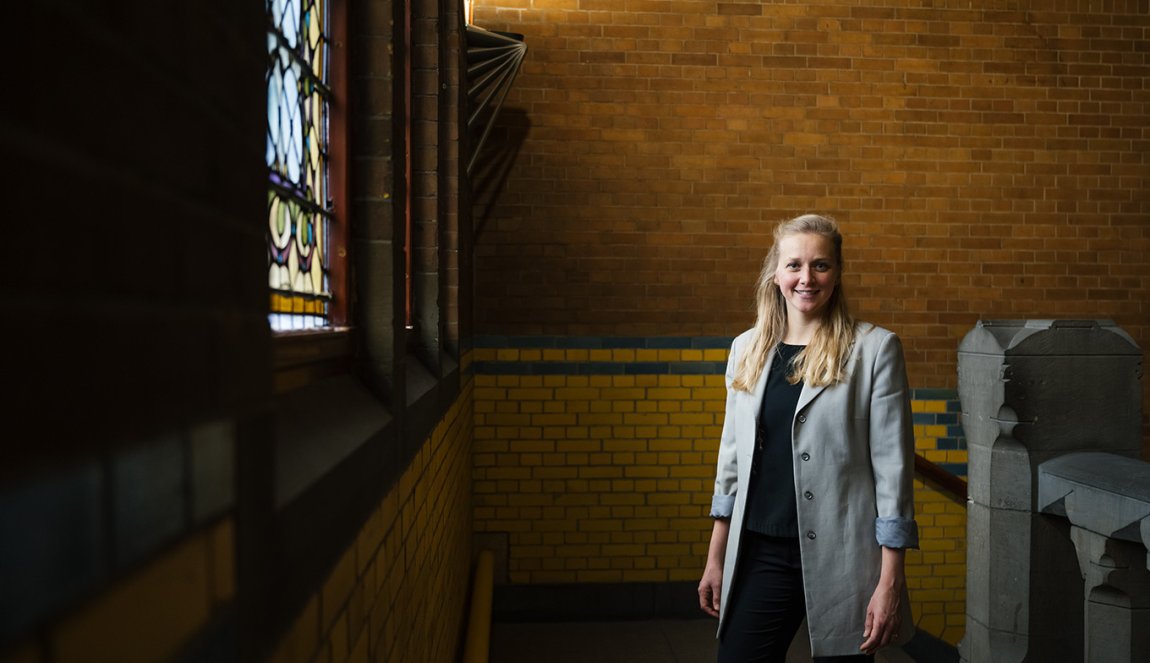 Evelien van Kessel
This monument of Dutch architecture was built as the Stock Exhange, which means 'Beurs' in Dutch, and is named after its architect H.P. Berlage. The architect believed capitalism would not last and designed the building so it could serve as a community house, a people's palace. References to his ideals are reflected in several architectural ornaments on the walls. "Sometimes when I'm showing clients around, they notice these ornaments and want to know more. I love it when I get those questions especially when we can incorporate it into their event."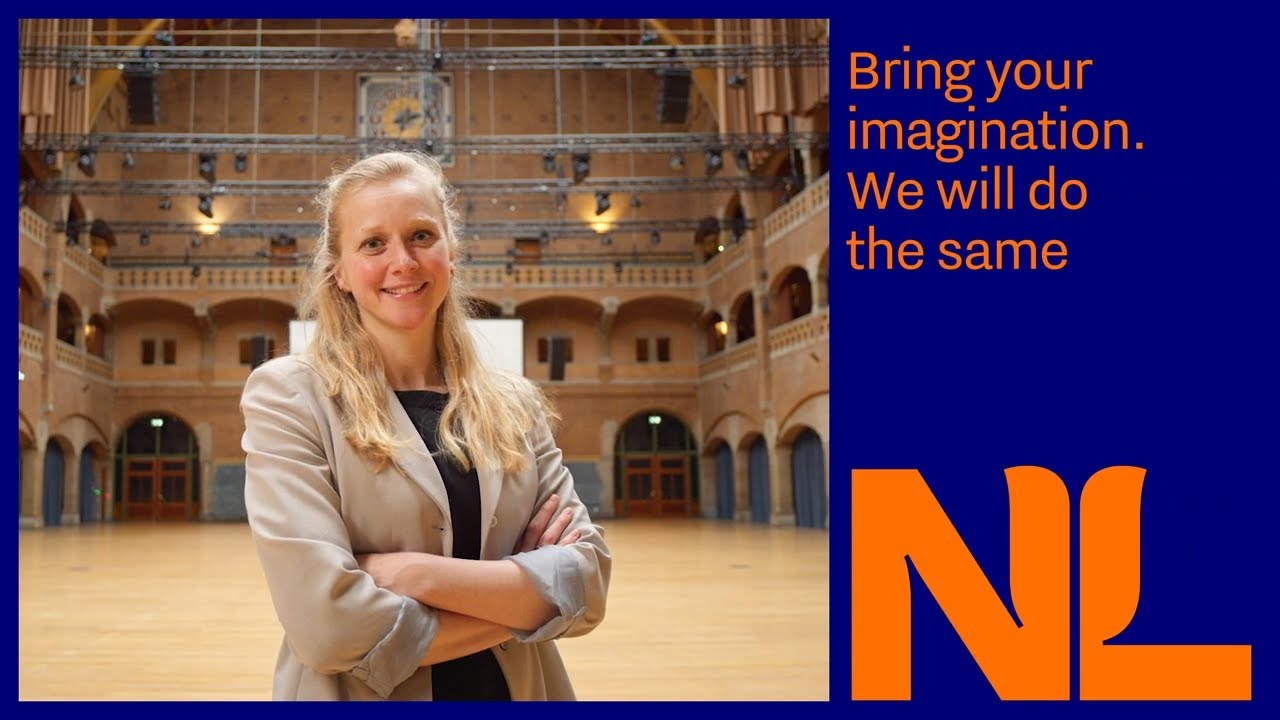 Dancing in the People's Palace
Five years ago, they celebrated their 115th anniversary by honoring 800 elderly people of Amsterdam. Evelien fondly remembers the dinner and dance event they organized in the spirit of H.P. Berlage by creating a 'palace for the people'. "It was so wonderful to see all the people in the Grote Zaal, dancing with their walkers and just having the best time. It was truly a goosebump moment that brought many to tears."
The Beurs van Berlage is a place you just have to experience. You really get this amazing, 'wow effect'.
More than just a beautiful building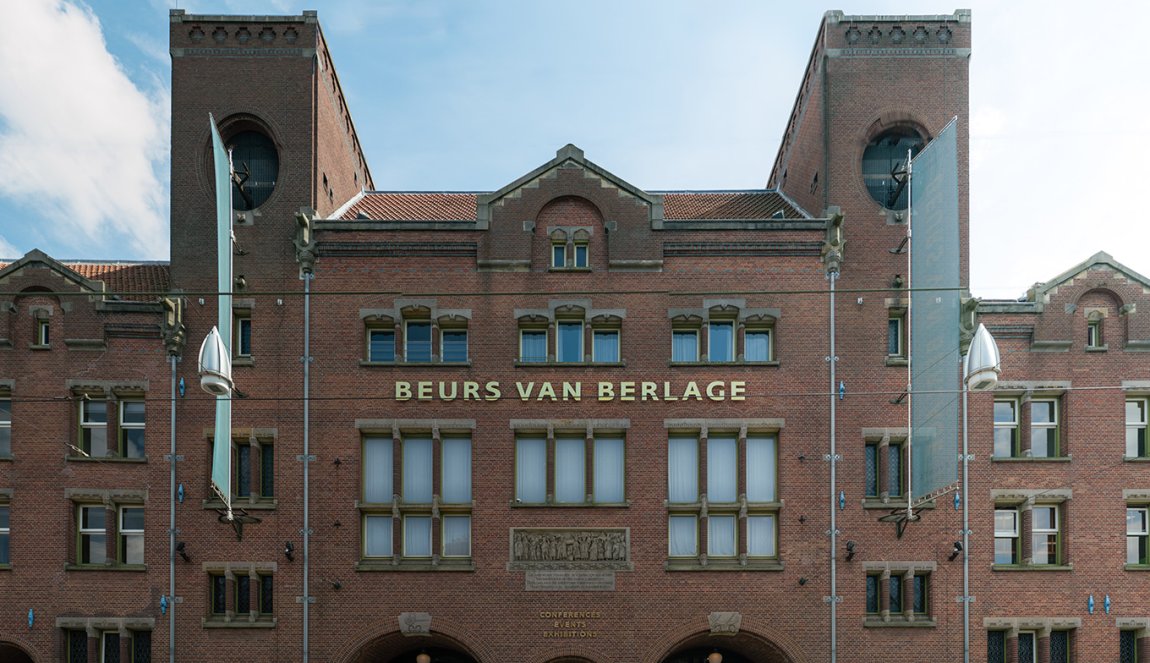 Based on years of experience with international conferences and events, the goal of Evelien and her colleagues is to provide a five-star service experience. "Hospitality is one of our greatest strengths and we like to help everyone who comes through our doors. We are much more than just a beautiful building, we offer conference as a service." This includes an in-house hotel service and for dinners or other activities, they can assist in organizing a complete programme around a conference.
Sustainability is in our DNA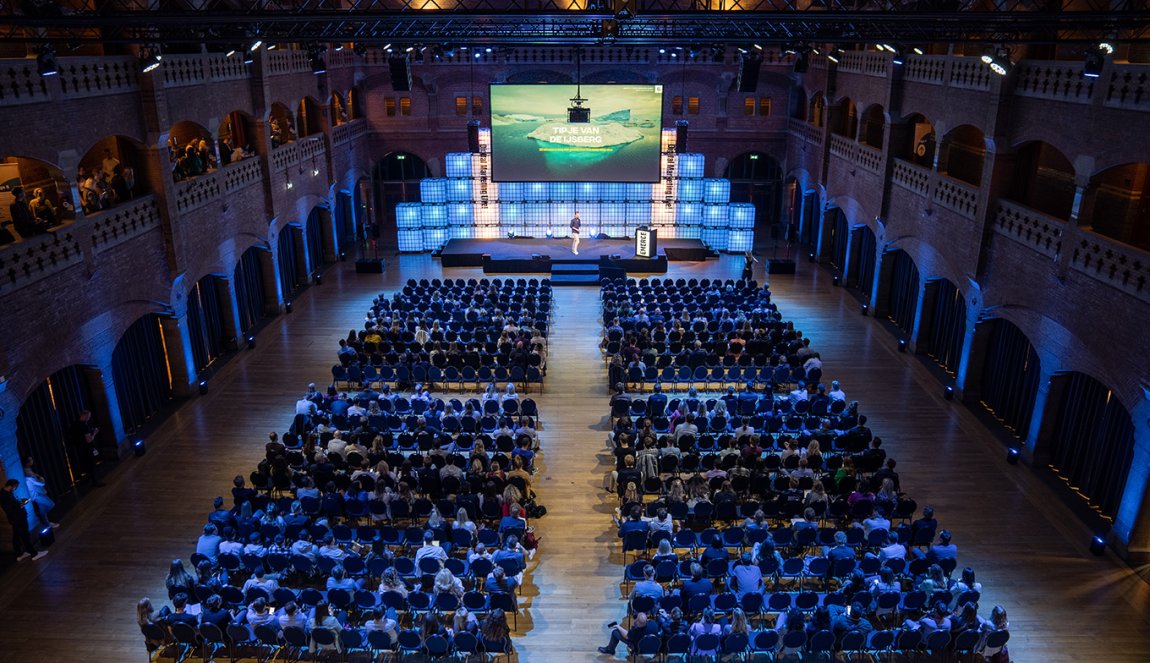 Evelien is extremely proud they have received a Green Globe Certification. This is quite an accomplishment for a historic monument in the city center of Amsterdam. "Sustainability is in the DNA of all of us and we are always conscious of doing our part. We saved 70% on food waste in 5 years by replacing buffets with servings per portion and half the food menu is now vegan." They also work to ensure the building is operating more efficiently overall analyzing everything from the advanced climate control system, to the amount of plastic and paper going in and out of the building to reduce waste.
The combination of location and distinctive architecture sets this centre apart from other conference venues. "The Beurs van Berlage is a place you just have to experience. You really get this amazing, 'wow effect', every time you walk into the Grote Zaal – our largest hall."