Bart Antonissen has been an Account Manager at the Amsterdam Convention Bureau for 3.5 years. Originally from Brabant, in the south of the Netherlands, he has lived in Amsterdam for 16 years and calls it home. Amsterdam attracts people from throughout the Netherlands and with different nationalities, making it an inclusive city for everyone. Bart appreciates how an Amsterdammer is direct and honest, so what you see is always what you get: "Once they have taken you into their hearts, Amsterdammers are sweet, warm and caring."
Bring yourself, Bart will do the same
Bart Antonissen has been an Account Manager at the Amsterdam Convention Bureau for 3.5 years. Originally from Brabant, he has lived in Amsterdam for 16 years and calls it home.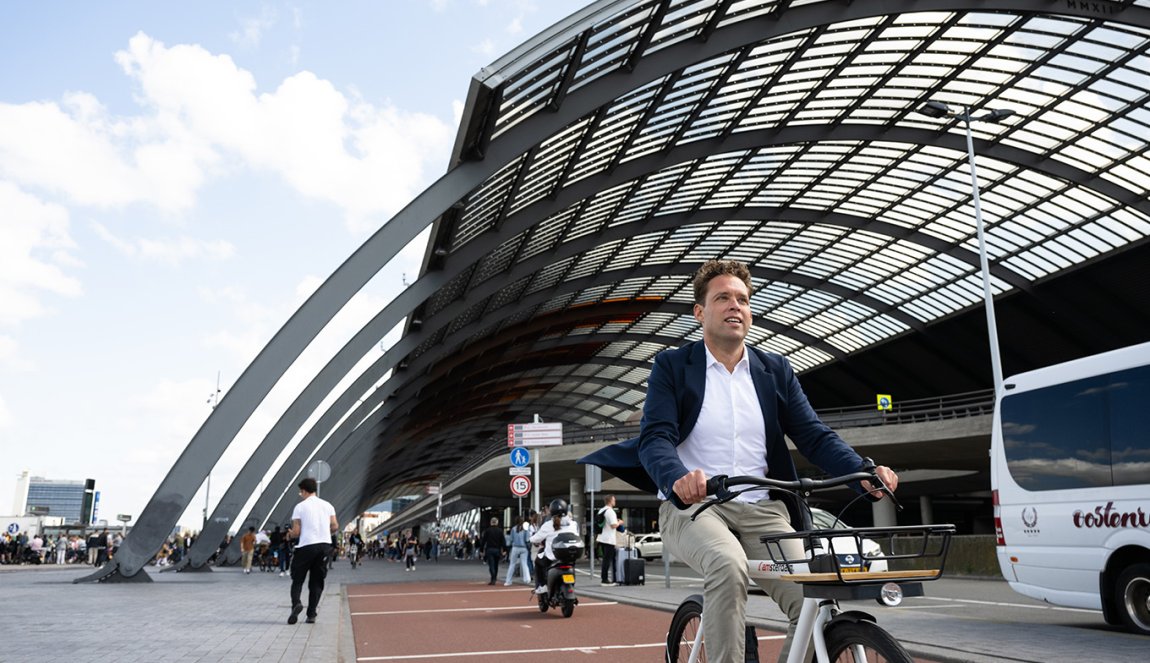 Bart Antonissen
Most people know the city centre very well, but Bart especially likes the surrounding neighbourhoods with their own personalities. "I think Amsterdam is the best city in the Netherlands. It has an urban allure and is also beautiful and cozy. What makes it exciting is the combination of a real city with an edge and a bit of swagger."
"One of my favourite neighbourhoods is the Pijp with its lively vibe and working-class feel. It has many delightful restaurants plus the authentic Albert Cuyp market." Bart lives in Amsterdam Noord and says, "It's a bit of an undiscovered gem because everything is still being invented there and new cafes and restaurants keep popping up."
History moving forward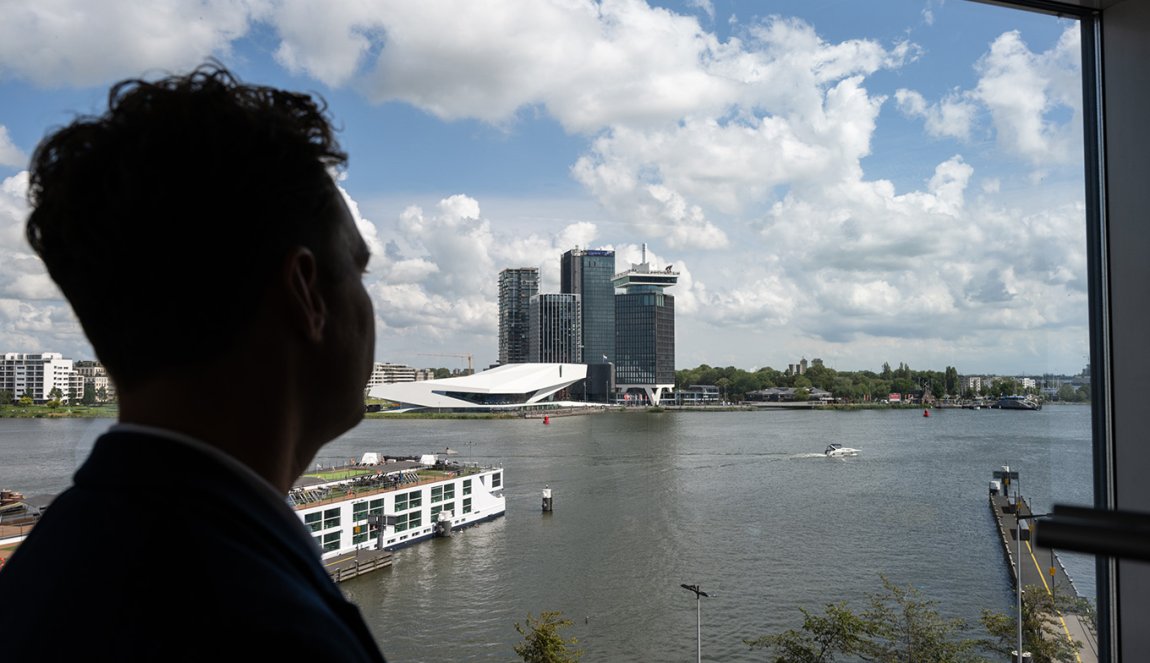 Although Amsterdam has been in existence for almost 750 years, it can surprise you in many ways. "The centre looks small and cozy, but when you look closely, there are many historic buildings that have been transformed into venues or hotels. You might not expect or notice it from the outside but inside there are lots of possibilities for creative events."
Bart enjoys that it's a relatively small city, making things easy. We all know each other and work closely together. "It's inspiring to see our partners helping each other out for mutual success. Plus, it's easy to connect with people in Amsterdam, from making restaurant reservations to getting directions. If you need help it's all very simple, since everyone here speaks English."
Creativity fits very well with Amsterdam from art to design, fashion and more.
Creativity beyond artwork
Amsterdam is well known for its art and creative industry. From the Rijksmuseum featuring the great masters to the many street artists, there is an exciting range of originality taking place throughout the city. "Creativity fits very well with Amsterdam from art to design, fashion and more. At trade shows, we wear jeans from House of Denim, a nonprofit organization that's taking the denim industry in a cleaner and more sustainable smarter direction." This puts Amsterdam at the forefront of environmental fashion initiatives.
Fries and bicycles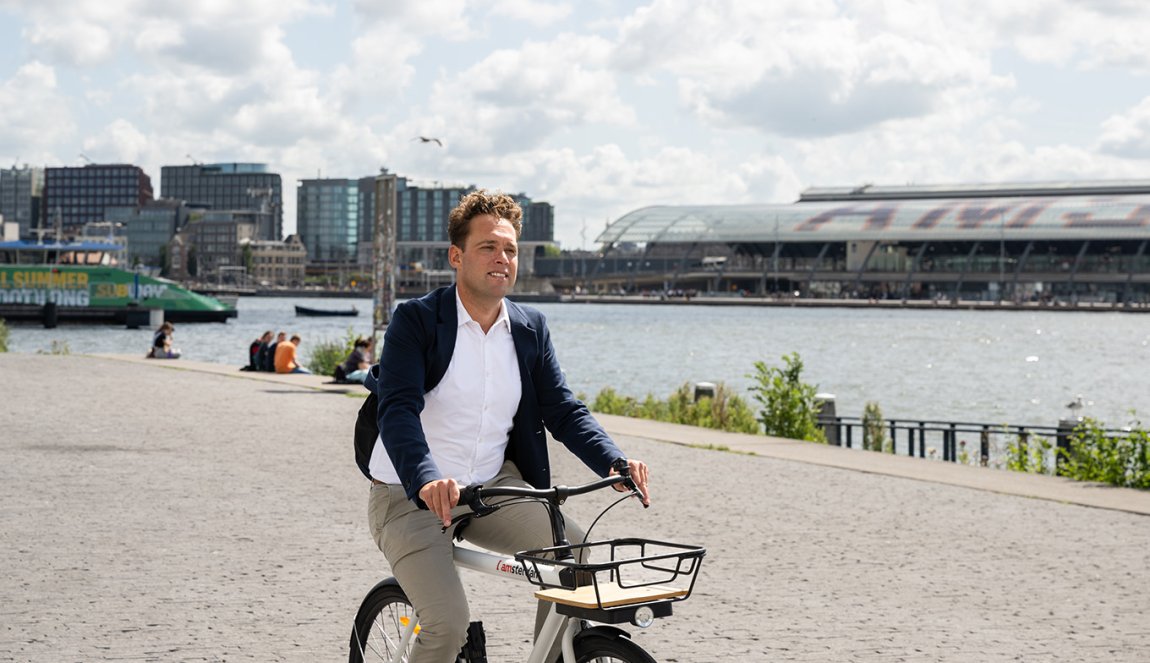 In Amsterdam, bicycles are a primary means of transportation and Bart loves to show people around by bike. "I always try to provide a local touch with some local flavours. Maybe taking a client to a café for beers and bitterballen. One client asked me what we put on our fries and was presented with a long list of options. All the toppings were a bit to crazy for her and she decided to stick with ketchup. But this made her see that anything is possible here and you can do it all in your own way."