As capital of Dutch industrial design, Eindhoven thrives on creativity, innovation, technology and knowledge. This makes Eindhoven the perfect setting for an inspiring, out-of-the-box meeting or event. And of course, Eindhoven offers the meeting and convention locations to cater to all needs.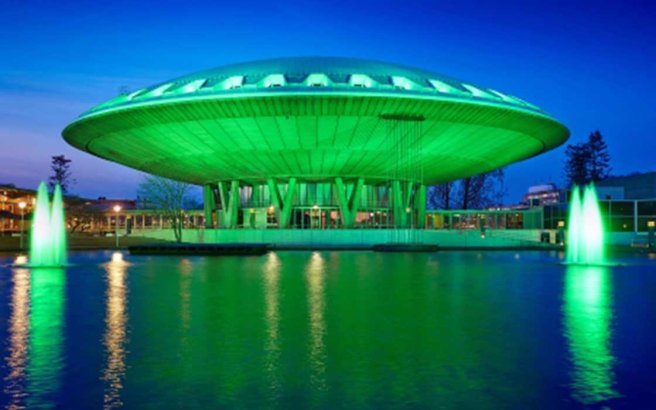 Largest venue in Eindhoven hosts 1.200 pax
Two venues for up to 2.000 pax each in close vicinity
Total number of hotel rooms 1.800
Meeting in Eindhoven
Number of 3* hotels: 10
Number of 4* hotels: 8
Total number of hotel rooms in Eindhoven: 1.800
The largest venue is Evoluon Eindhoven, which can host up to 1.200 attendees. The former science center is an iconic and welcoming environment where entrepreneurial people meet and build on their success. Additionally, there are two large venues available in the province of Noord-Brabant: 1931 Congress Centre and NH Conference Centre Koningshof. Each venue has capacity for up to 2.000 delegates.
Before and after your meeting in Eindhoven
Eindhoven is a city buzzing with creativity, innovation, technology, design and knowledge. The best advice is to discover the city by foot or by bike. Take one of the themed walking or biking tours, which will take you along Eindhoven's hotspots and tell you more about its heritage. Eindhoven also offers a great variety of interesting museums that cover everything from modern art to pre-history, technology and sports. It is safe to say that filling time in between meetings is no problem at all in Eindhoven. Get more inspiration about what to do after your meeting in Eindhoven.
Want to know more about organizing your meeting or convention in Eindhoven? VisitBrabant Convention Bureau is looking forward to hearing from you.