Rotterdam is unlike every other city in Holland. During World War II the city centre was completely destructed. Instead of restoring, the people chose to build a city ready for a prosperous future. Ever since, Rotterdam is the city with big ambitions that has the guts to make things possible. Continue reading and find out why you should definitely consider Rotterdam as the host for your next event:
Home to one of the world's biggest ports
Known as the innovative city where things are possible
A modern city with ambition and guts
Meeting destination
A lot has changed in Rotterdam the last couple of years. Many venues and hotel opened their doors in the port city. How about the congress location in a submarine pilot at the RDM Campus? Or the blossoming Groot Handelsgebouw with meeting rooms with a view at the brand new Rotterdam central station. But next to all the new spots, there are a lot of venues that already made name. One of those classics is Ahoy. They offer 2.750 seats in a fixed congress formation. And De Doelen celebrates their 50th birthday. Check all venues in our venue finder.
An architectural destination
Rotterdam is a trailblazer where architecture is concerned. The city is internationally well known for its daring modern buildings. As the home for the offices of Rem Koolhaas, H.A. Maaskant, Francine Houben, Riek Bakker ánd the Netherlands Architecture Institute (NAi) it is no wonder that Rotterdam is the architectural capital of Holland. Must see architectural highlights are the cubic houses, De Rotterdam, de Market hall and Van Nelle Fabriek.
Make it happen
Rotterdam is a city that needs to be experienced. It is certainly not your average Dutch city. The port and people of no fewer than 174 nationalities create a unique open and cosmopolitan atmosphere. Booming and bustling, Rotterdam is a frontrunner in many ways. And the city never gets bland or boring. Every day new restaurants, shops, bars and other exciting destinations pop up all over town making every visit to Rotterdam a unique experience, full of surprises. It is the perfect place to make it as a meeting planner, together with the local Convention Bureau.
Rotterdam Partners Convention Bureau
Rotterdam Partners Convention Bureau can help you plan your meeting with advice, mediation, local know-how and financial support.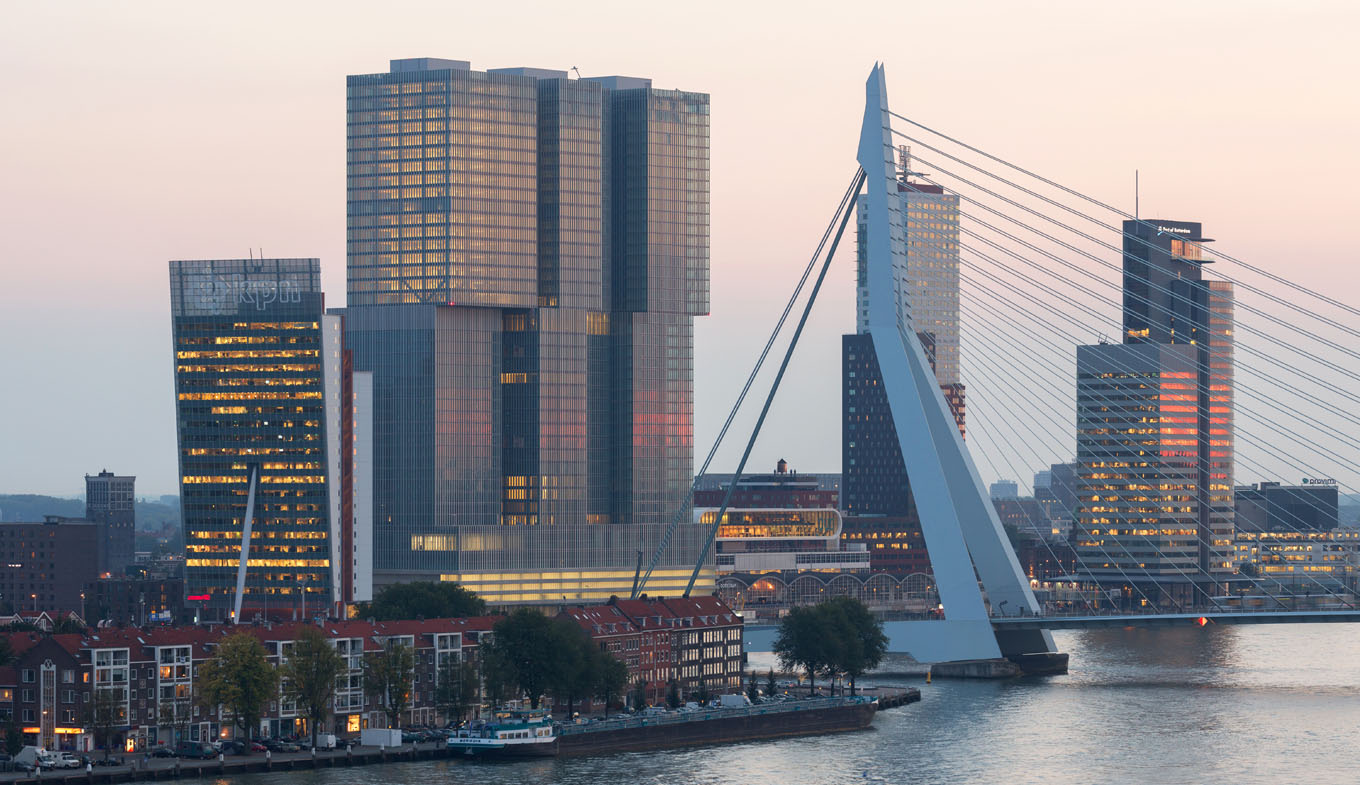 Find your hotel & venue in Rotterdam
Browse our meeting venue finder powered by MeetingSelect and find your hotel and venue in Rotterdam.