Making it happen; that is what we do! Be it a full incentive program that creates an everlasting memory, or a corporate meeting with an elegant twist; Ovation Holland is always striving for perfection and going beyond the brief. 
Besides the classical DMC services like staffing, excursions, venue / accommodation sourcing, congress attendance and dine around services; we can also help you with (in house) creative production, content delivery, show production (artist management and audio-visual) and special effects. 
Our state of the art IT platform can help you with handling large groups of people in the most efficient ways, be it for registration, housing or content capture and dissimenination.  
Our roots lie in Ireland, where Ovation Global DMC was founded by Patrick Delaney & Padraic Gilligan over 20 years ago. Today Ovation has a network of offices in over 125 locations 67 countries, sharing knowledge and best practise on a daily base through our integrated systems.
The team in Amsterdam is best described as a high energy and out of the box thinking group of people, with deep insider knowledge of Holland and creative event management. 
Send us a message and get to know us; we are ready to make it happen for you! 
Contact
Ovation Holland
Contact: Moniek van Veen
Schipluidenlaan 4
1062 HE Amsterdam
The Netherlands
Telephone: +31 20 5754228
Fax: +31 20 6758236
E-mail: [email protected] [email protected]
Internet: www.ovationdmc.com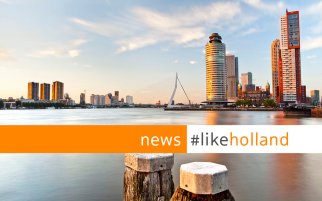 Our Holland Meetings newsletter will keep you informed about the latest news and best meeting deals and give you inspiring ideas for your next meeting in Holland!
Subscribe