Since 1997 Congress Care is providing professional support within budget for the organization of international medical congresses and symposia.
Congress-specialist in the medical-pharmaceutical market
Congress Care, an independent congress agency with a young and enthusiastic team, welcomes yearly more than 20,000 delegates. The specialized knowhow of the medical – pharmaceutical market enables Congress Care to link high quality with effective financial management. Congress Care is a Certified Professional Conference Organizer and member of IAPCO (International Association for Professional Congress Organisers).
Congress Care employees are high educated congress professionals and Congress Care offers 2 traineeships per year.
Congress Care services:
Organization of international congresses and symposia
Location selection 
Marketing & Promotion 
Dedicated congress websites 
Faculty handling 
Online delegate registration 
Online abstract handling & reviewing 
Proactive  fundraising 
Exhibition management 
On-site management 
Accounting and financial management 
Project management 
Accommodation management 
Association management
Consider Congress Care as a part of your organization; our objective is to achieve your goals.
We do not offer fixed packages, just choose those services you need. Ask for Rob Zikkenheimer or Jacqueline van der Meer.
For more information please contact


Congress Care B.V.
Europalaan 16
5232 BC 's-Hertogenbosch
or
P.O. Box 440
5201 AK 's-Hertogenbosch
The Netherlands
Tel.: +31 (0)73 690 1415
Fax: +31 (0)73 690 1417
E-mail: [email protected]
Internet: www.congresscare.com
Congress Care is member of IAPCO, CLC and MPI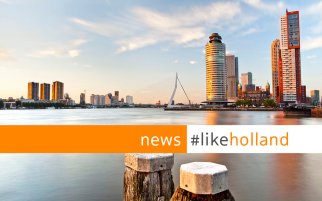 Our Holland Meetings newsletter will keep you informed about the latest news and best meeting deals and give you inspiring ideas for your next meeting in Holland!
Subscribe