Step-by-step plan for candidacy
Organising an international congress is a complex task. At NBTC, we can help you with a step-by-step plan (see below) that makes the process easier. We provide you with the information you need to make choices and create a successful proposal.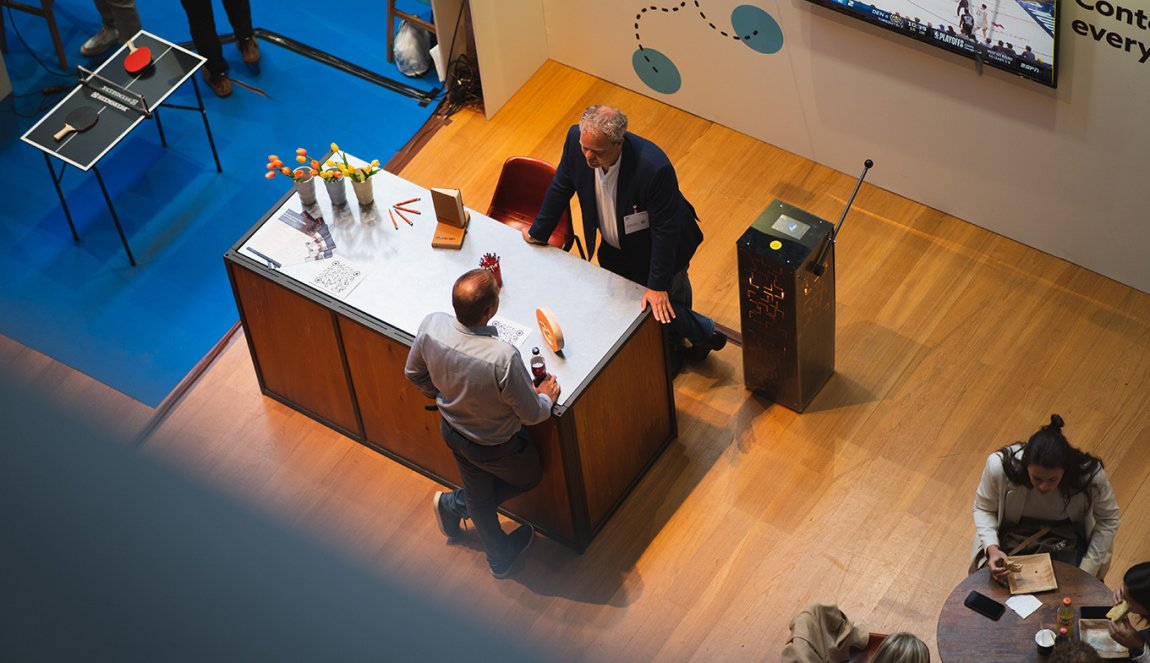 If you prefer, NBTC can also guide you through the entire process. Based on our many years of experience, we can tell you exactly what to expect and what your chances are. We offer free assistance and are always happy to answer any questions your organisation or association may have.
Want to know more? Send an email to [email protected].
Step 1 – The idea
You've decided to organise an international congress in the Netherlands. You believe that it will be an ideal platform for Dutch expertise in your field, where your institute can make its mark and you can influence the programme. But since organising a congress is probably not something you do every day, you may find yourself asking the following questions:
Do I have enough time to take on the organisation?
Does my organisation/association/university support my idea?
Can we finance this congress and the associated 'bid procedure' (candidacy)?
What are the financial risks, and how can we keep them to a minimum?
Which location is the most suitable for the congress, and is it available on the desired dates?
Is there any competition, and have commitments already been made to others?
Step 2 – The choices
Before you can start formulating a detailed proposal, you need to make a few choices. First of all, you need to choose the right venue and find out if it's available when you want to organise your congress. You will also need to think about the draft programme: which speakers do you want to invite, how many visitors are you aiming at and how do you want to structure the programme? In this phase, you should consider reaching out to partners who can help you with a congress proposal:
A Professional Congress Organiser (PCO) specialises in the administrative, logistical and technical aspects of organising a congress. During this phase, they can already help you set objectives, request quotations, draw up a budget and develop your proposal. Tips for choosing a PCO.
A Regional Convention Bureau (RCB) can suggest suitable venues in the region, provide tips on service providers, hotel accommodation and social activities, and offer free, non-binding impartial advice. Some cities also offer incentive funds for international congresses, for which it is always advisable to contact the RCB.
If you have already selected a venue, they can also help you with practical ideas for the congress. At this stage, you will also set up a 'bid team': a group of people with whom you will develop the proposal. These are often the same people you will be working with to organise the congress.
Step 3 – Create a bid book
When you're looking to host a congress in the Netherlands, keep in mind that you'll often be competing against other countries. To increase your chances of winning, you'll need to put together a compelling 'bid book' that highlights the key benefits of your proposal in a persuasive way. The most important elements to include are:
Advantages of the Netherlands: emphasise accessibility, transport density and good congress facilities. We can help you with figures, photos and videos.
Advantages of the location: indicate what makes your selected city and congress venue so suitable. The Regional Convention Bureau and the venue itself can help you with this.
Field of expertise: make the link between your field of expertise and what's going on in the Netherlands. Highlight important research that is taking place and other strengths that make the Netherlands an ideal location for the congress.
Draft programme: communicate your vision and ensure the congress features important speakers and innovative presentation formats. Bring your ideas to life!
Budget & Funding: a balanced budget is a must for every congress. Outline your expected expenses and revenues. Our sample budget can help you with this. You can also limit financial risks with the VGF Pre-Financing and Guarantee Fund.
Recommendations: the bid book should also include letters of support from, for example, universities, industries, ministers/mayors, the NBTC and the Ministry of Foreign Affairs. You can also include the formal invitation from your institute in the bid book.
NBTC can advise you every step of the way, whether it's finding a location or putting together a bid book. We know what you should pay particular attention to and what associations are looking for. We can also help you with your budget, letters of recommendation and final presentation.
Step 4 – Present your bid
Your bid book is ready, and the international association is showing interest. It's likely they will ask you to present your bid at an earlier edition of the congress. Below are some tips for your presentation:
Research the competition and emphasise what sets you apart.
Bring your proposed congress to life and present it as if it were already planned.
Keep in mind the time allotted for your presentation.
Use lots of visual material, but don't overload your slides with details.
Use familiar equipment and technology and/or make sure you have technical assistance on hand.
Do the necessary 'lobbying' in advance.
Step 5 – You won!
Once your bid has won, the real work begins. Your PCO (Professional Congress Organiser) will be an essential partner in this process as you set the content and direction. If you haven't engaged a PCO yet, now is the time to do so.
Key things to consider:
Divide tasks and responsibilities: work with various committees to assign tasks and responsibilities. Establish an overarching 'Local Organising Committee' to bear ultimate responsible for the programme and logistics. Keep this as clear as possible and seek advice from your PCO.
Set up a congress foundation: to avoid financial and legal risks for your institute or association, transfer the financial and legal liability of the congress to a separate congress foundation. Your PCO can advise you on setting up such a foundation.
Limit financial risks: Have the foundation apply to the Pre-Financing and Guarantee Fund. You can use free pre-financing or a guarantee for any disappointing returns.
In addition to the location and programme, there are various practical matters to think about, such as administration, printing, website, invitations, registration, programme book, exhibition, posters, hotel accommodation, catering, visual tools, transport, abstracts, social programme and study visits. Your PCO can help you with all these aspects, so you can focus on the content. Together, you can organise a successful congress!