Category:

BIT article
Doesburg
© Stan Bouman

© Stan Bouman

© Gemeente Doesburg

© MarketingOost
What to do in Doesburg
Doesburg lies in the geographical centre of East Holland and for a long time was Holland's most important fortified city. Its former prosperity is still visible in its monuments and stately buildings, the best known of which is probably the Martinikerk, a late Gothic church built during the 15th century. In Doesburg's centre you will also find its town hall and De Waag, which stands out with its stepped gables. De Waag was built in 1478 and is one of Holland's oldest catering establishments.
Visiting the Doesburg Mustard and Vinegar Factory is also a great experience. This museum shows how mustard is made and why it was such an important food. The factory is still operational, as a matter of fact. Guaranteed to be fun and educational!
Where to find good food in Doesburg
Right in the centre of Doesburg's centre lies restaurant De Liefde (Philip Gastelaarsstraat 5A), with a surprising menu card full of dishes with love-related names. If you enjoy nostalgia and craftsmanship, you'll greatly enjoy a lunch at La Fleur (Kerkstraat 16), located in an authentic old building dating back to 1632. Finally, the former arsenal and nunnery Het Arsenaal 1309 (Kloosterstraat 15) is a great place for a snack and a drink.
Editors' tip:
Cultural Sunday is held in Doesburg every first Sunday of the month. Art galleries and artists, as well as stages and museums, open their doors for culture lovers on that day. You can also visit the Lalique Museum and admire stunning Art Nouveau glass art. Would you prefer a different way to enjoy your day? Rent a bicycle and explore De Veluwezoom National Park. Since 1931, this landscape of hills, forests, heather and sand drifts is a protected area where you can cycle and walk. Don't be surprised to find yourself eye to eye with a red deer or wild boar!
Watch this video: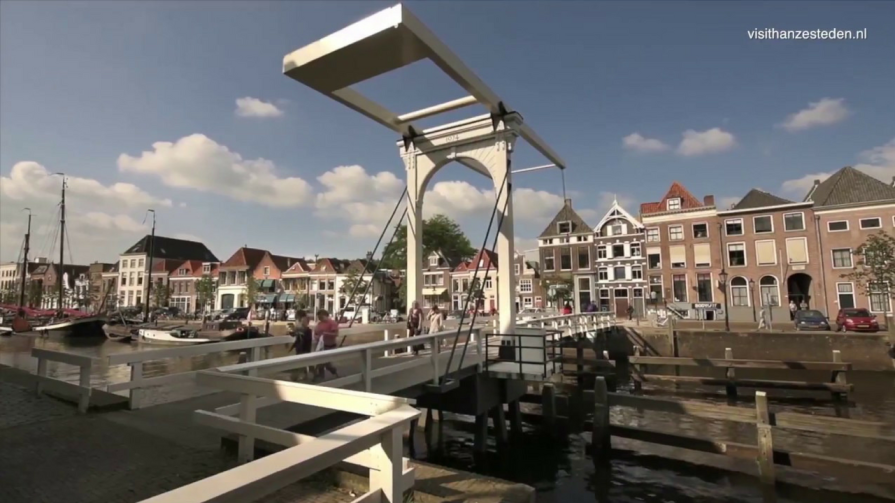 Want to see more of those beautiful Hanseatic cities? Check out
Visit Hanzesteden
and discover the other activities!