Category:

BIT article
Harderwijk
Harderwijk, Merchant City
Harderwijk, a gorgeous city on the edge of the Veluwe is a Hanseatic town that was fully involved in European trade as early as the 14th century. Ships from Harderwijk traded wool, skins, herring and wood with Germany, England and Flanders. In short, it is a city full of history and beautiful sights.
Watch this video: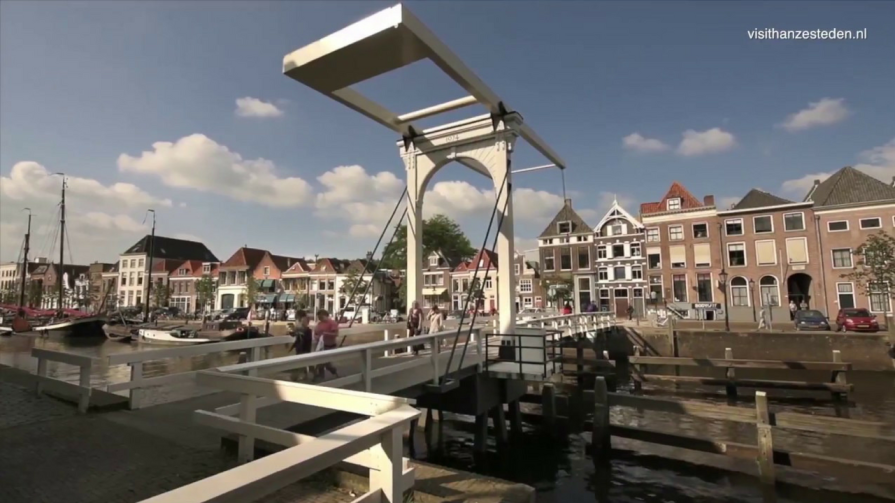 © Gijs Versteeg via MarketingOost

© MarketingOost

© Gijs Versteeg Fotografie via MarketingOost
What to do in Harderwijk
Harderwijk's ancient inner city has about 100 national monuments and was declared a protected cityscape. So there's plenty to see! A stroll through the city will take you past the Onze Lieve Vrouwekerk church, a three-nave church from the 14th and 15th centuries. Be sure to take a look inside as well, to admire the 16th-century paintings.
The Medieval city walls are also absolutely worth a stroll. There you will find the Vischpoort and Smeepoort gates, and about two kilometres of ruins. Ambling on in the direction of Markt square, you'll have the opportunity to visit the former town hall, which was built in Medieval times and rebuilt in neoclassicist style in 1837.
If you've had enough history for a while, Harderwijk is also a wonderful shopping city. In such atmospheric streets as Donkerstraat, Hondegatstraat, Luttekepoortstraat and Smeepoortstraat you will find plenty great stores and a weekly market is held every Saturday on Kloosterplein square (From 9:00 to 13:00).
Where to find good food in Harderwijk
Harderwijk has enough choice in restaurants for every taste and budget. If you're in the mood to try something really special, then try restaurant 't Nonnetje ** (address: Vischmarkt 38), where chef Michiel van der Kroft creates refined French/international dishes of exquisite quality. Another simple but great option is Chez Brochard (address: Havendijk 1). It's hard to get more French in Holland! Finally, another excellent restaurant that should be mentioned is De Basiliek *, also located on Vischmarkt square which is also absolutely excellent!
Accessibility and parking in Harderwijk
Harderwijk lies slightly more than an hour's drive from the Dutch capital of Amsterdam and Amsterdam Airport Schiphol. Train connections are also excellent. If by car, be attentive to where you may and where you may not park. There are two parking garages in the centre of Harderwijk. Rates: € 2.00 per hour to € 8.50 per day.
More to do around Harderwijk
If you're in Harderwijk with extra time on your hands, there are a great many beautiful cities and great activities in the area. Consider visiting the Hanseatic town of Zwolle or the historic centre of Amersfoort, for instance. A visit to Giethoorn, known as 'Venice of the North', is a highly memorable experience: all houses are built along canals, and the main mode of transport is a type of small rowing boat called a punter.
Editor's tip: Possibly Harderwijk's best-known attraction is the Dolfinarium, a marine mammal park with beautiful animals in a gorgeous environment. A great day for the kids!
Want to see more of those beautiful Hanseatic cities? Check out
Visit Hanzesteden
and discover the other activities!