The number 2 destination in Holland!
The number 2 destination in Holland!
382 Views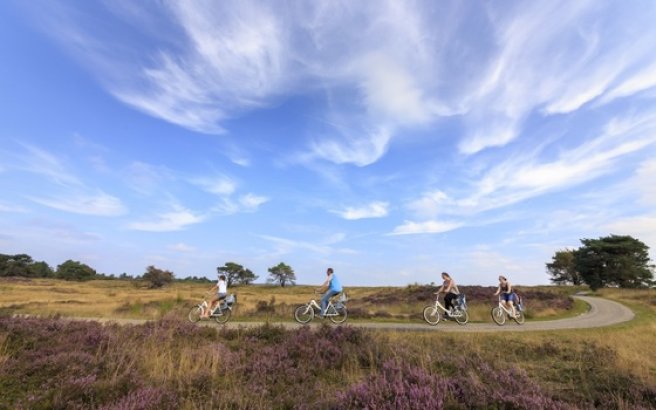 Visit the other Holland
The Arnhem Nijmegen region and the Veluwe offer a wide and varied range of attractions, museums, events and accommodations. In addition to this, the region boasts varied landscapes, castles and (historic) towns and cities.
Our service
We are your partner for a visit to the other Holland. We will be glad to provide you with advice and support, such as information, programs, promotion material and more for your visit to this region.
Arnhem and Nijmegen
Arnhem and Nijmegen are two completely different cities complementing each other perfectly. Their past dates back to the period of Roman rule in Nijmegen and ends at a bridge too far in Arnhem. The Arnhem Nijmegen region is associated with history, leafy parks, culture and nature. However… the area is also known for its fashion & design, appealing architecture, culinary highlights, top attractions, health & wellness and the festivities on the occasion of the Four Days' Marches, an unexpected and exciting rage of very contemporary options.
Veluwe
The Veluwe is one of the largest continuous areas of natural beauty in Western Europe. Ede is home to the Kröller-Müller Museum, which houses the second largest collection of Van Gogh paintings in the world. In Apeldoorn lies Paleis Het Loo, the former residence of King-Stadholder William III of England and Queen Mary II of England.
Travel Trade contact
For more information and the current traffic situation , contact the Travel Trade department at: 
Nico de Mol (Travel Trade)
T: + 31 6 40763948
E: [email protected]
I : www.theotherholland.com
More in this region
Van Gogh and a sculpture garden in a national park.

Read more

A majestic palace with fantastic gardens.

Read more

Shows and demonstrations with sea lions, walruses and of course dolphins.

Read more

The oldest National Park of the Netherlands has been attracting nature lovers since 1931. Will you also come and admire the nature and the estates?

Read more

Bike or take a hike through the natural areas surrounding Castle Doorwerth, and try to wrap your arms around the 7-meter (almost 23 ft.!) circumference of the oldest tree in Holland.

Read more

Walking through Holland's biggest national park.

Read more
Our recommendations for more Holland information
Vibrant festivals, royal art, canal tours and picnics: enjoy the summer in Holland!

Read more

Looking for a unique design hotel in the city or would you rather stay in a wellness hotel by the coast? You can choose from over 5000 hotel rooms.

Read more

Holland is the ultimate destination for cycling thanks to its flat landscape, mild climate, short distances and wonderful infrastructure.

Read more